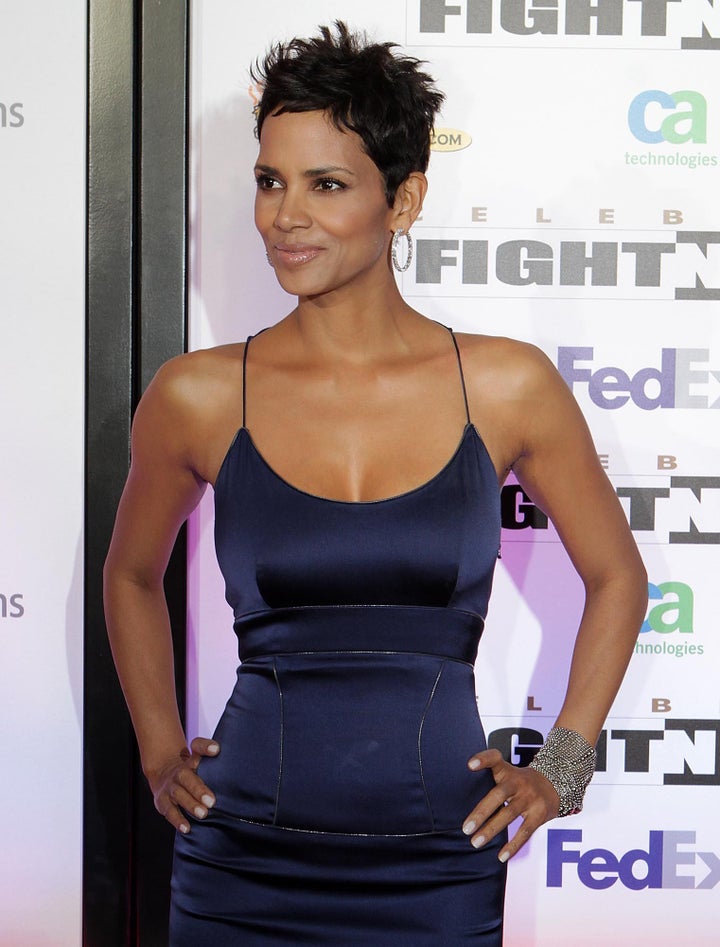 For her next big role, Halle Berry will be getting small.
Berry, already an Oscar and Emmy winner, seems poised to hit the small screen this year, as she's attached to star in a hot spec script titled, "Higher Learning." Deadline reports that the Dreamworks-produced series is a hot commodity and is being pitched to subscription nets HBO and Showtime, with a pilot pickup imminent.
The show would feature Berry as a college professor, with few details beyond that available at the moment. Recently cast in the big screen adaptation of the book "Cloud Atlas," and scheduled to feature in the upcoming group rom-com "New Year's Eve," Berry has done limited television work in the last 20 years.
She had a breakout with 21 episodes of the drama "Knott's Landing" in the early 90's, but since then, has nearly nothing when it comes to series: her only experience since then came when she voiced a room service maid in a 1998 episode of "Fraiser."
Berry has, however, done some television movie work, including the 2005 Oprah Winfrey-presented telepic "Their Eyes Were Watching God."
Popular in the Community