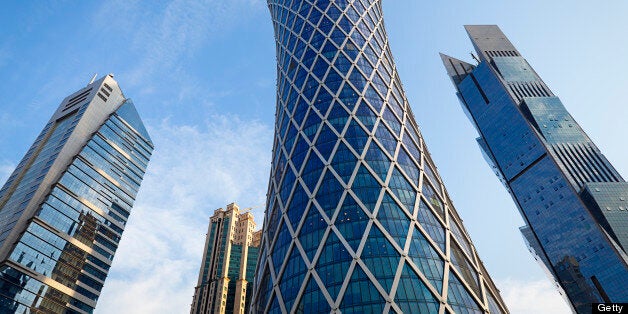 Nowhere on earth will you find as many millionaires concentrated in one place as in Qatar. According to a new report by The Boston Consulting Group, more than 14 percent of households in the tiny Middle Eastern country hold at least $1 million in private wealth. Globally, only 0.9 percent of households had assets of at least $1 million.
Qatar is not the only Middle Eastern country distinguished by its density of millionaires. According to The Boston Consulting Group's 2013 report on the global wealth management industry, Kuwait and Bahrain ranked respectively third and sixth worldwide, while the United Arab Emirates was eight. Overall, wealth in the Middle East rose 9.1 percent last year to a total of $4.8 trillion.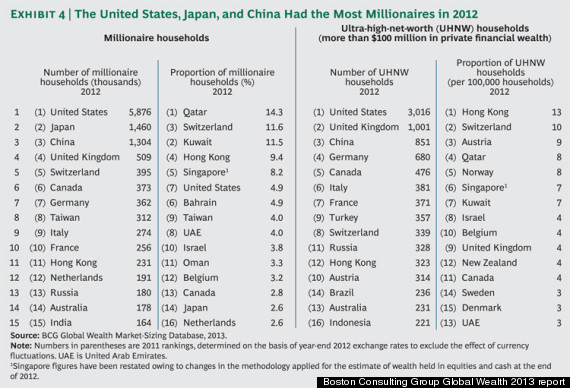 Source: The Boston Consulting Group Global Wealth 2013 report
BCG's report did not provide much good news for advocates of greater income equality. The group estimates that those households already holding $100 million or more are projected to see their wealth grow at the highest rate of any cohort of the population, a full 9.2 annual percent increase. By 2017, these ultra-high-net-worth households are projected to hold 6.8 percent of the world's total wealth.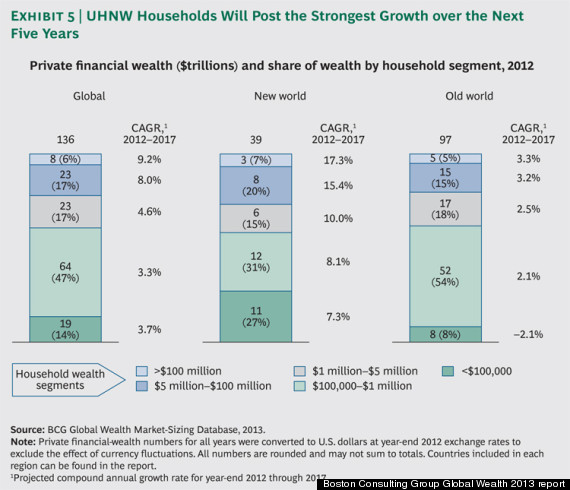 Source: The Boston Consulting Group Global Wealth 2013 report
Qatar has the fourth highest density of ultra-high-net-worth households worldwide, with 8 per 100,000 households. Kuwait is tied for sixth highest density of ultra-rich households.
With 4.9% of American households boasting seven-figure assets, the U.S. came in sixth for density of millionaires, tied with Bahrain. Overall, though, the U.S. has the most millionaires of any country in the world, a total of 5,876,000 households, and the most hundred-millionaires, with a full 3,016 households holding $100 million or more.
Be sure to check out our slideshow of the ten most millionaire-dense countries in the world below.
PHOTO GALLERY
Highest Density Of Millionaires Worldwide
REAL LIFE. REAL NEWS. REAL VOICES.
Help us tell more of the stories that matter from voices that too often remain unheard.