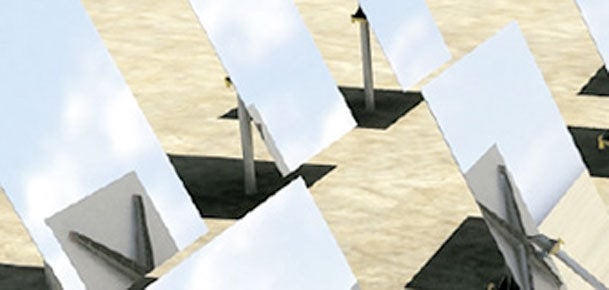 DIMONA, ISRAEL -- On the scorched floor of Israel's Negev Desert blooms a field of 1,640 robotic mirrors that behave like sunflowers.
Slightly larger than pingpong tables and guided by a computer, they turn imperceptibly to follow the sun and focus its rays on the pinnacle of a 200-foot tower, where a water boiler will soon start producing high-pressure steam.
This futuristic assembly is Arnold Goldman's scale model and testing ground for five larger solar fields his company plans to build in the Mojave Desert to supply up to 900 megawatts of clean energy to California in the next decade.
Watch a video from BrightSource's site describing the technology:
Popular in the Community