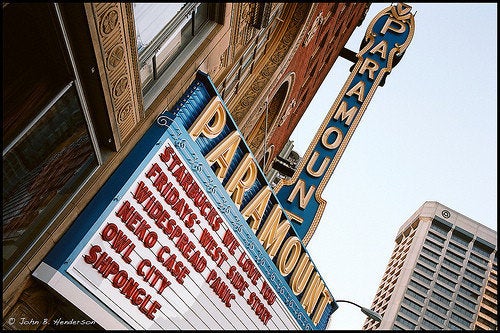 Turns out that being a movie star is a pretty profitable enterprise.
Forbes has released its list of top paid actors and actresses in between May 2010 and May 2011, with the biggest names in Hollywood populating the top of the money list.
Top amongst all thespians in the last year was Leonardo DiCaprio; the man who played a dirt poor kid in "Titanic" saw his films "Inception" and "Shutter Island" take in a cool $1.2 billion; with contracts that guaranteed him part of the backends, DiCaprio made a whopping $72 million in the last year.
In second was Johnny Depp, with $50 million; the "Pirates of the Caribbean" star was tops the year before, with $75 million. Next came Adam Sandler, with $40 million; his company, "Happy Madison," produced his wildly popular film, "Grown Ups."
In the actress category, Angelina Jolie and Sarah Jessica Parker topped the cash list with $30 million each; Jennifer Aniston was a close third with $28 million.

Related
Popular in the Community