Another year, another crop of musicians making bank. Forbes has released its list of highest-paid musicians, led this year not by a popstar or rock band, but a doctor. Despite sounding angry in every song, rapper and beatmaker Dr. Dre earned a cool $110 million between May 2011 and May 2012. Most of that had nothing to do with the production of music, though: Dre earned the vast majority of that from his über-trendy headphone line, Beats by Dre.
Others leading the pack: Roger Waters (a founding member of Pink Floyd) with $88 million, Elton John with $80 million, U2 with $78 million and Take That with $69 million. That's a top 5 with one American and no one that's currently in the top 10 of the Billboard singles chart.
Britney Spears, the highest-earning woman comes in at No. 7 with $58 million. Taylor Swift tied Paul McCartney for the eighth slot. Both raked in $57 million over the course of the year.
Other hotshots: Justin Bieber rounds out the top 10 with $55 million, Rihanna lands at No. 12 ($53 million) and is followed by Lady Gaga ($52 million), Katy Perry and Diddy tied for 15th ($45 million) and Beyonce out-earned husband Jay-Z ($40 million and $38 million). Another tie: Adele and Kanye West at No. 22 with $35 million.
Some quick thoughts: U2 had topped the list since 2009 but fell two slots. Dre and Waters are unlikely to be among the first names that come to mind when one thinks of pop music. Their success points to big business (HTC bought Dre's headphone company for $300 million, though Dre and his partners bought back a large chunk of the company) and relentless touring (Waters plays "The Wall" in its entirety as part of a large-scale concert) as more efficient means of money-making than recording music. Also: Jay-Z + Beyonce = U2.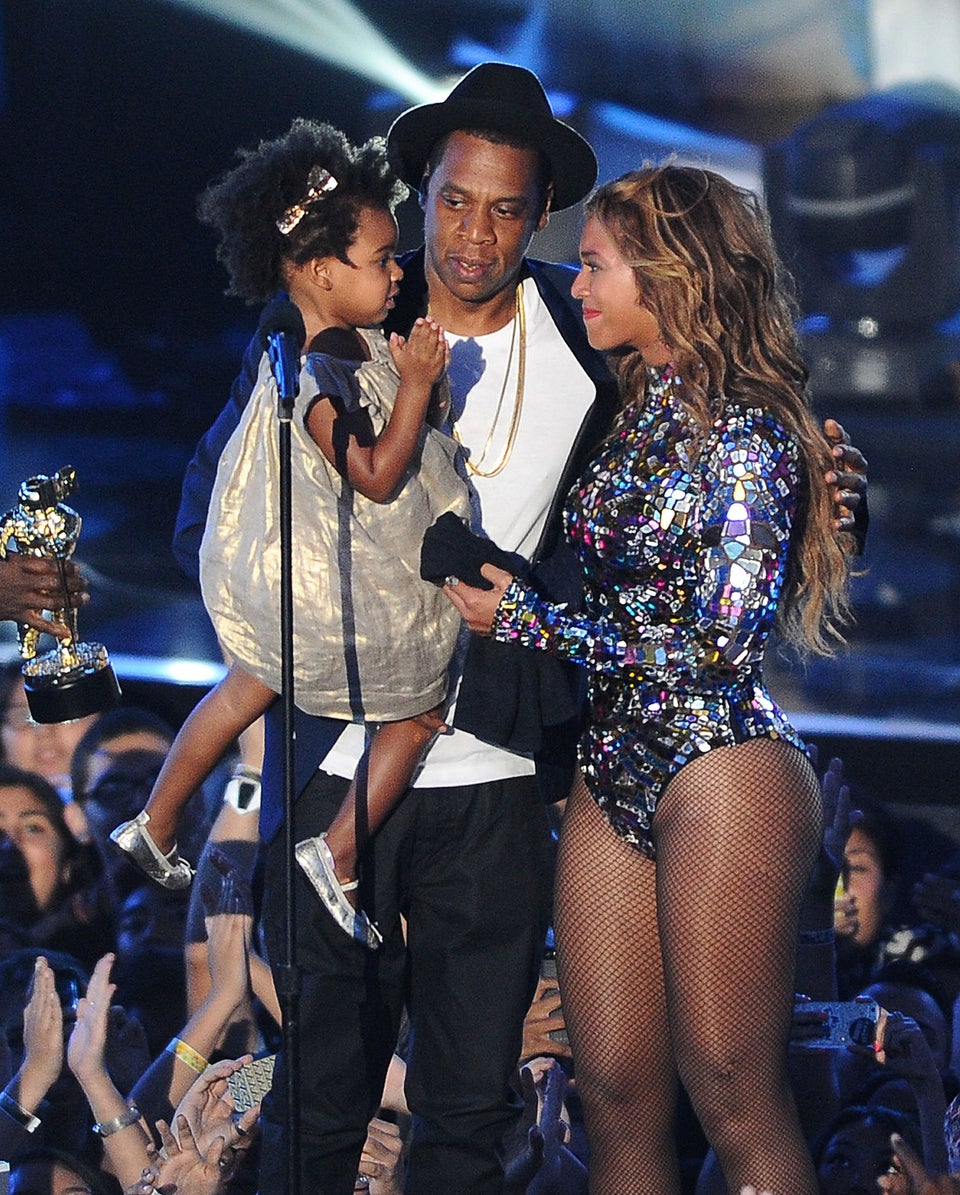 Beyonce & Jay Z
Popular in the Community