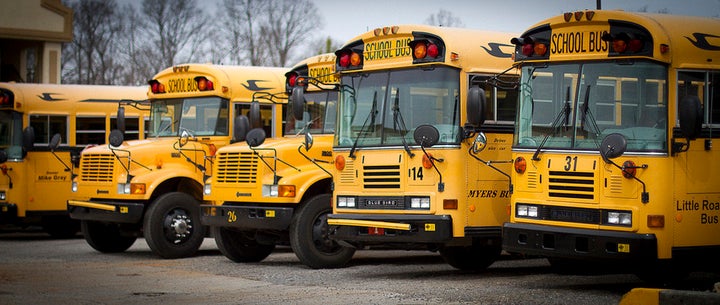 Michigan Gov. Rick Snyder on Friday signed emergency legislation passed by the state legislature on Thursday to offer $4 million in state funding to Highland Park Schools students. Each pupil would get about $4,000 to move to another school district or charter school. The catch: The money can't remain in the Highland Park School District under its current elected leadership.
Snyder's statement following the signing was clear:
Money from the Distressed District Student Transition grants can go to another school district or a charter school that accepts Highland Park students, or if the student remains in Highland Park schools, the money must go to the operating entity that is brought in to run the school. The money will not be used for the Highland Park district itself.
In a lawsuit brought by Highland Park School Board Secretary Robert Davis, a circuit court judge ruled Feb. 15 the team that recommended Martin's appointment had violated Michigan's Open Meeting Act and nullified its work. Snyder was forced to "deactivate" Martin as the system's emergency manager.
The action prompted a race to figure out how to fund Highland Park Schools, which needed at least $40,000 to make payroll on Friday. The state had already lent the district money to make payroll in January, after Martin's appointment. And with him out of office, Snyder and other Republican lawmakers said the district couldn't be trusted to manage its own funds.
Critics say the new law draws more money away from financially struggling Highland Park. Stand Up For Democracy, a group that opposes Michigan's emergency manager law, released a statement slamming the decision to withhold money from the district in favor of letting it follow the students to other schools.
"Money from the bill should go to people who are democratically elected to help those children," the statement read, referring to Highland Park's School Board. "Kids shouldn't be moved into different districts in the middle of a school year because it increases class sizes for surrounding districts and places financial hardships on our schools which are already struggling with the unnecessary cuts passed by lawmakers last year."
The group said the legislation was simply a workaround for the successful legal challenge to Martin's appointment to run Highland Park Schools, and "a naked power grab by state politicians that created emergency managers."
The Highland Park School Board had seven days to oppose that recommendation and request a hearing. At an emergency school board meeting Thursday, members voted against such a move, allowing the state to move forward with the emergency manager process.
But by law, the soonest Snyder could reinstate Martin as Highland Park Schools emergency manager is late next week. The governor says the legislation signed Friday is designed to keep students in school -- any school -- until then.
Highland Park School Board President John Holloway said he personally opposes the emergency manager law, but explained why the board voted Thursday night against requesting a hearing that would have delayed the process.
"We felt it was the thing to do. No sense in dragging it out," he said. "Let the governor's office, whomever, expedite matters as they see fit because it was in the back of their minds to do what they were going to do anyway."
More than a hundred people packed into the tiny hearing room Thursday night, and opinion seemed roughly divided between emergency manager opponents and parents, teachers and others who seemed inclined to accept the state's decision, if it would stabilize the district's financial situation.
At the FARC meeting, Rev. David Alexander Bullock, president of Detroit Rainbow PUSH and the Highland Park NAACP, argued that state rules allowing inter-district transfers of students had bled Highland Park of students and funding tied to their enrollment in the first place.
"I worry that politics has failed," he said. "The real question of math and reading proficiency and how we bring that to rural and urban communities around Michigan will never be debated as hotly as who controls the money."
Calling all HuffPost superfans!
Sign up for membership to become a founding member and help shape HuffPost's next chapter