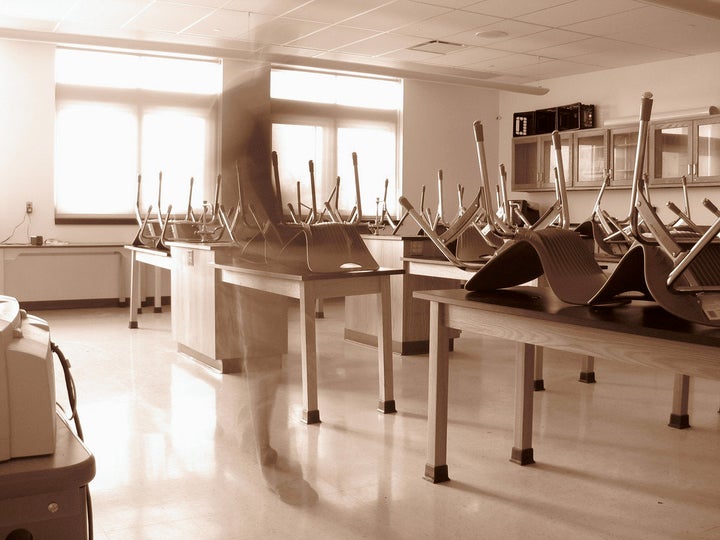 Highland Park Schools in Highland Park, Mich., could be converting to a combination public-charter district next school year under a plan announced Monday by Emergency Manager Joyce Parker.
Parker, who is also the state-appointed emergency manager of the city of Ecorse, developed a draft financial and operating plan for the district over the last month with its previous emergency manager, Jack Martin, who himself was recently appointed Detroit's chief financial officer under the city's consent agreement with the state.
The Highland Park School District has struggled with bad finances and falling enrollment for several years. In January, a financial review team found pupil enrollment for the district had fallen 58 percent between the 2006 and 2011 school years. It totaled the district's cumulative general fund deficit at over $11 million in June of 2011.
Parker said Monday the school system's expenditures still exceed revenues, and she estimated the deficit would jump by $4 or $5 million by the end of this month. The state bailed out the district with emergency funds in February and is expected to do so again in August.
Parker and Martin consulted with the state Treasurer and superintendent while creating a new framework for the district. They considered several options, including consolidation with another district, annexation or the transfer of part of the district's territory, but considered a public-charter hybrid their only feasible solution. "Bankruptcy is not an option because of its impact on the school district and the state," Parker said.
"I think it's a good plan. If done properly the district may return to a [public] district but the deficit will only be eliminated through this type of program," said Martin. "A lot of administrative expenses that the district has had to absorb will go away -- maintenance and housekeeping [will be] passed on to charter operator."
Parker would continue to focus on the financial stability of the district, while an outside, Department of Education-authorized charter operator would handle curriculum. Parker would still hold authority over the district as a whole.
The new public-charter system would end current union contracts in Highland Park's schools. Current staff and teachers would be fired but could reapply to the new district.
Parker expects to have a charter operator in place no later than mid-July to prepare for the new school year in September.
Parker will hold a public meeting on the plan on June 20 at 5:30 p.m. at the Highland Park High School Auditorium, which is located at 15900 Woodward in Highland Park.
REAL LIFE. REAL NEWS. REAL VOICES.
Help us tell more of the stories that matter from voices that too often remain unheard.
BEFORE YOU GO