I've just spent a few days in the far south of Greece. I've always thought you get plenty of Greek Island charm without leaving the mainland if you head for the Peloponnesian Peninsula. It's all within about 3 to 4 hours by car from Athens. Over the next few days, I'll share video clips taking you to some of the remote wonders of this corner of Greece. But first, check out these photos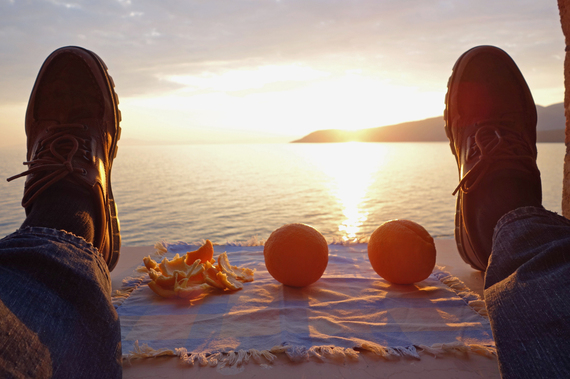 The tomatoes aren't as tasty as my Greek travel memories -- a lesson in going with what's in season. But the oranges are incredible. What more could a traveler want after a long day of exploring than a sunset from his hotel balcony with three fine oranges? This photo is from Hotel Anniska in Kardamyli.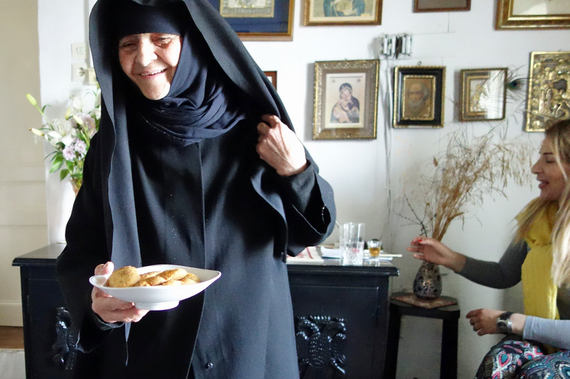 Just as you'll find more life in the desert than you'd expect (when you know where to look), little vestiges of traditional Greece survive in the Peloponnese -- if you know where to look. At Mystras, once a leading city in the Byzantine Empire, the population is down to seven nuns. And, in these economic hard times in Greece, they survive by selling their handicrafts. Dropping by here, I was greeted with more warmth than I expected, as this nun brought me a sweet cake and some holy schnapps. I was told that these sisters, thankful for the groups we bring by with our tours and the individuals who drop by with my guidebook, include my guides and me in their prayers each day.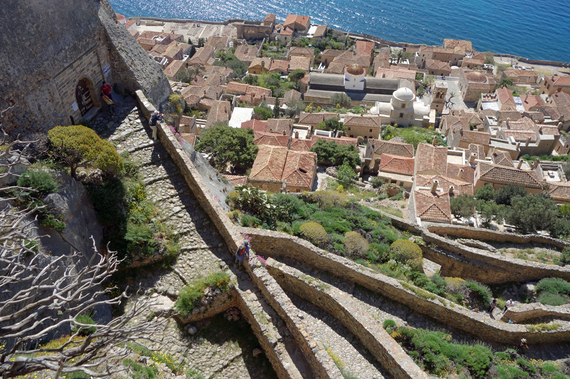 Monemvasia is considered "the Gibraltar" of Greece. A few days ago, I saw a postcard featuring an aerial view of this fortified town on a rock under a castle. It looked so otherworldly I thought it was a computer-generated fantasy. But no, it's actually Monemvasia -- one of the most striking fortified towns you'll see anywhere in Europe. In this photo, you get a sense of how the dizzying trail plunges from the stony citadel to the town.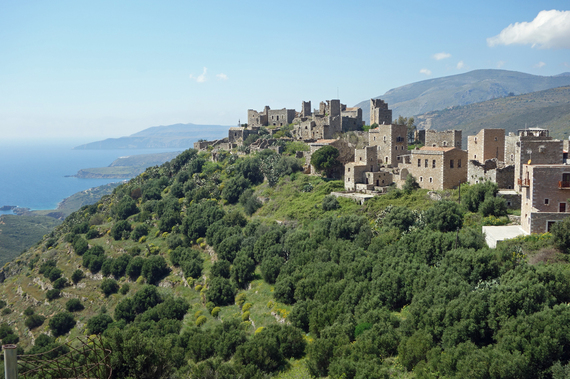 Greece feels depopulated in general as in recent generations young people have migrated to Athens in search of jobs. But since the current economic crisis started the flow has reversed, with lots of people (jobless in overcrowded Athens) heading back to the villages. But the ghost towns of the rugged Mani Peninsula, in the far south of Greece, are forever barren -- alive only with the wind rustling through the towers of long-gone warlords and the tales of bloody vendettas. Pictured here is Vathia.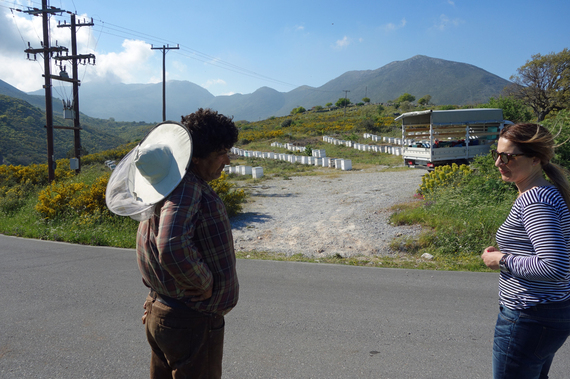 Any love affair with Greece is made sticky in part by honey. All over the countryside we found groups of beehives as beekeepers shuttled them from wildflower patch to wildflower patch in search of the sweetest action.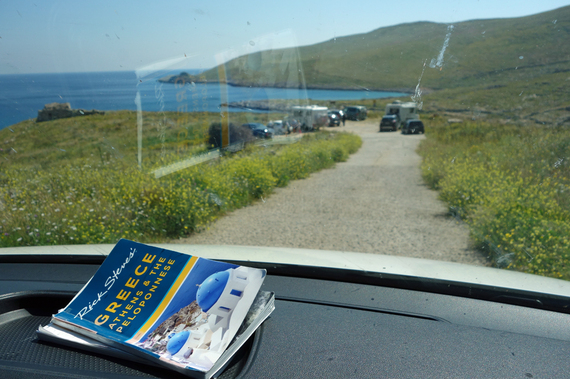 A fun thing about travel is reaching "the end of the road." England's Land's End, Cape Flattery at the Northwest tip of Washington (my home state), and Cape Sagres in Portugal. Here in Greece, it's Cape Tenaro at the end of the Mani Peninsula, where ancient Greeks understandably believed the dead met the masters of the underworld.