In cooperation with our longstanding partner, Crowdrise, The Huffington Post is celebrating its 10 year anniversary by focusing on the promise of the next 10 years ahead. We're highlighting causes that are near and dear to our ethos -- causes where we believe meaningful strides can be made in the coming decade -- and empowering readers to act and take part. Join us!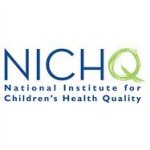 By Lauren A. Smith
Lauren A. Smith, MD, MPH is an Executive Project Director at NICHQ for the Collaborative Improvement and Innovation Network to Reduce Infant Mortality initiative, a pediatrician, and a nationally recognized public health leader having served as the Interim Commissioner of the Massachusetts Department of Public Health as well as their Medical Director and Chief Medical Officer.
For many years, the child health and public health community have been calling attention to the fact that the infant mortality rate in the US is the worst among all industrialized countries. For every 1,000 babies born in the US, six die before their first birthday. This compares to two in Finland or Japan, three in Spain or Korea, and five in Hungary or Poland. This has rightfully been called a national disgrace.

In the US, our dismal infant mortality rate translated to more than 23,000 babies born in 2013 who didn't make it to their first birthday - the equivalent of about 1,000 kindergarten classrooms that will never be filled. The situation is even bleaker for black infants who die at more than twice the rate of white infants. In some states, this disparity is even greater.

That's why I am so honored that The Huffington Post chose to highlight NICHQ's efforts in this area. NICHQ has been using innovative methods to address infant mortality for many years. Our current effort is in leading the Collaborative Improvement and Innovation Network to Reduce Infant Mortality (IM CoIIN), a multiyear national movement engaging federal, state and local leaders, public and private agencies, professionals and communities to employ quality improvement, innovation and collaborative learning to reduce infant mortality and improve birth outcomes. This initiative is a great example of an innovative approach to tackle a complex social problem. The roots of our infant mortality rates are multifactorial, so the teams assembled to combat it must come from many sectors and disciplines. The states involved in this effort focus on common strategies, agree to share information and ideas, use data from rapid-cycle improvement efforts to drive decision making, and receive ongoing support and technical assistance.

We know this approach works. The 13 southern states that began the work a few years ago experienced a 14 percent reduction in black/white infant mortality disparities, a 7 percent reduction in the black infant mortality rate, and a 3 percent reduction in the overall infant mortality rate for the region. The approach worked so well that the federal agency supporting this work, the Maternal and Child Health Bureau within the Health Research and Services Administration, expanded the project to include all 50 states and eight territories. It is this expanded effort that NICHQ is leading.

Through sharply focused work in six strategy areas, (safe sleep, smoking cessation, preventing preterm and early term birth, preconception and interconception health, risk-appropriate perinatal care and social determinants of health), states will work together to achieve meaningful outcomes over the next 18 months. Even after the project period ends, we hope that state public health, clinical care and community leaders will incorporate this new way of partnering with their colleagues as their regular mode of addressing this issue going forward. We predict that this collaborative method of learning best practices from each other, trying out improvements, working from a shared agenda with a state or community level focus will transform how public health leaders work in this space in the future.

We are excited and galvanized by our progress so far and hope you will help us spread awareness about this critically important issue. I invite you to participate, learn, share and donate through the Next 10 campaign. Our eyes are on the prize of reducing infant mortality and eliminated disparities in infant mortality-how much can we achieve in the next 10 years? Let's go for it!