In the last two days, Nacho and I have ...
* Ridden a commuter train and a subway
* Worked through an unusual and persistent dog distraction
* Maneuvered through Grand Central Station
* Walked forty blocks through Manhattan past dog-walkers, nannies with strollers, and street vendors
* Practiced clearance of two posts that my right shoulder was ready to kiss
* Met with the CEO of Guiding Eyes and the development team to exchange ideas
* Strolled through grocery store aisles
* Missed a few up-curbs
* Taken an escalator and an elevator
* Made some silly mistakes
* Stopped at Starbucks after Nacho automatically turned to the door
* Counseled a young person going through a serious crisis (me, not him!)
* Play-growled nearly continuously when holding a Kong football and keeping it away from the other dogs during group play (him, not me!)
* Encountered a full sidewalk block when we faced a tree-removal truck and navigated onto the street and around that truck in spite of the enormous noise
* Fixed a crooked street crossing
* Targeted a specific chair where I want him to automatically take me
* Walked calmly through a street-corner concert
Guess what? We will graduate, and we did not even take a standardized test, but boy-oh-boy do I know what he knows and is able to do.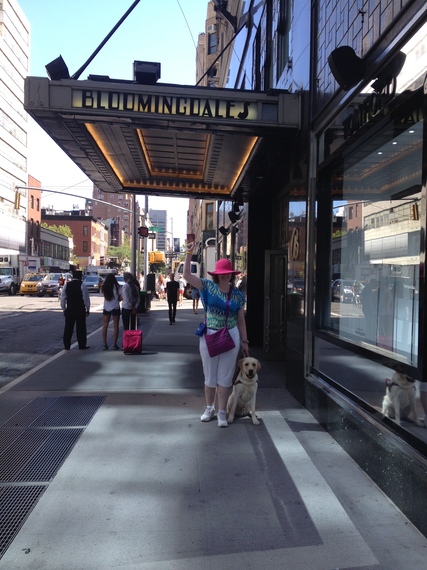 REAL LIFE. REAL NEWS. REAL VOICES.
Help us tell more of the stories that matter from voices that too often remain unheard.