One of the most crucial elements of any high-tech start-up's survival -- much less evolution -- is the money backing the enterprise. Is it 'smart money?' Is it 'patient money?' Is it 'connected money?' That is, connected for technical talent, strategic partnerships, attracting early flagship clients and eventually, a potential IPO or trade sale exit? Do the backers encourage risk-taking and reward it even when something fails?
For the founders and management of a small company with big dreams it's important and also very rare for them to have such a multifaceted combination of all the above.
But it does occur.
Will Price is the very youngish-looking CEO of Flite, a San Francisco-based tech company with the aforementioned big dreams and 'patient money.'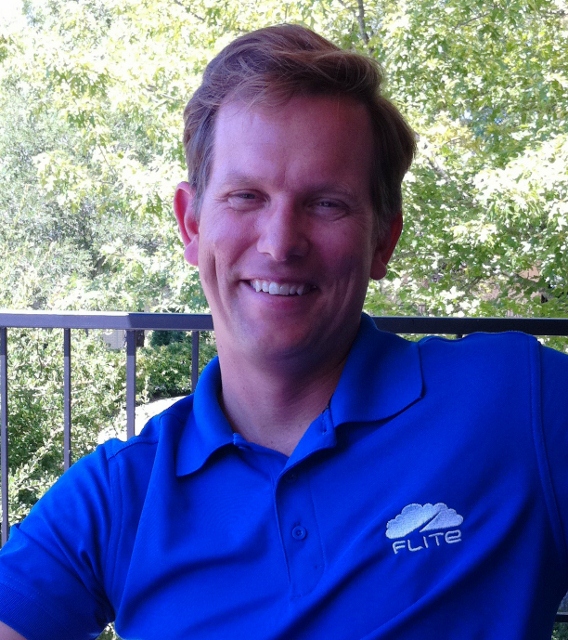 Flite wants to solve what Price refers to as "the giant disconnect between the Internet and display advertising." It is doing this by creating a display ad platform using their software which allows clients to self-administer a service so they control their advertising ... PaaS (Platform-as-a-Service) if you will.
Calling it an "agile marketing platform" and using the tagline "The Platform Makes the Ad," Flite is borrowing from the widespread use of the word 'agile' in myriad business and entrepreneurial ways. The one use of 'agile' that makes the most sense to me is 'agile software development' which I think is a process that really works.
But Flite uses it to reflect a new day in the historically long, drawn out process of creating, adjusting, editing and amending an advertiser's ads. In days of old, it required the interminable use of messengers to ferry camera-ready artwork all around. It got better as technology evolved but is still mostly a frustrating process to keep ads fresh.
Featuring some neat 'drag and drop' and other intriguing app capabilities, Flite's product seems to solve a number of Publisher, Advertiser and Ad/Media agency quagmires. As Flite says, "our lives are not static ... why should display ads be?"
In this interesting graphic from a Flite presentation, the company forcefully illustrates exactly how quickly things change in 'Internet time.'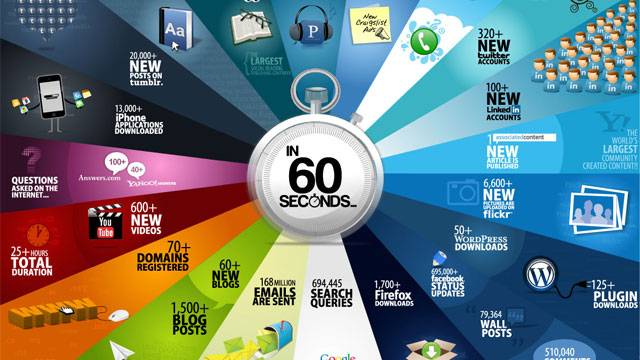 With 65 people on staff and more than 35 of those technical people or hard-corps software programmers, Flite works on a LAMC stack (Linux, Apache, MySQL and C++). I love Linux/Open Source.
So while the programmer top-heaviness on staff makes it seem Flite is a software development start-up, according to Price they're an "ad tech company; an ad server company."
Playing in a hot sector like digital advertising and solving big industry problems for publishers, advertisers and their agencies has helped Flite attract $26 million in investment through three rounds led by Hummer Winblad, Sequoia and General Catalyst respectively.
Mitchell Kertzman is a well-known name in the software world, particularly when it comes to creating 'platforms.' And perhaps that's one reason why he and his investment firm, Hummer Winblad Venture Partners were the first to recognize and invest in Flite in 2006.
Kertzman was Chairman and CEO of Liberate Technologies which was characterized as 'a platform software company.' "I'm biased toward building a platform business because if you can build a platform it becomes an ecosystem for other businesses. Platforms are a virtuous cycle; when you build a platform, others add to it and succeed. Flite is truly a platform because it is extensible as evidenced by its use by clients Orbitz and ePrize." Kertzman should know; prior to steering Liberate he was the founder of a small start-up called PowerSoft in 1974. Powersoft was bought by Sybase in 1995 and Kertzman became Sybase's Chairman and CEO.
When Kertzman first invested in the company, Will Price was not the CEO nor was the name Flite; it was Widgetbox. "Widgetbox was an early creator of widget apps," Kertzman recalled, "but nobody could figure out how to monetize Web widgets, including Widgetbox."
Like most survivors, the San Francisco-based company has had to change course a number of times--sometimes referred to as 'pivots'--in the interim or die.
Regarding his investors, Price says, "we've had our challenges but between Mitch (Kertzman) and Jim (Goetz of Sequoia), both of whom were entrepreneurs themselves, we made the critical changes. Jim has a very high tolerance of ambiguity and doesn't worry about 'pivots;' he creates a force-field of protection around his companies."
Neil Sequeira is a Managing Partner at General Catalyst Partners who led the Series C and latest round of investment in Flite. Sequeira started off boldly, "Flite is reinventing the way display advertising is consumed by creating a strong platform for creating more engaging and efficient advertising. AOL turned the ad world on its head back in the day," Sequeira said reflectively, "now, Flite has a platform only Double-Click ever invented." That's some rarified company for Flite.
What shrieking headache is Flite trying to cure for their customers? For publishers such as Flite clients Forbes, IDG and Bloomberg it's the ability to enhance and increase the results for their advertisers thereby retaining a happy ad client, longer.
For Flite media/ad agency clients such as Publicis, MediaVest, Digitas, Starcom and others, it's the key ability of Flite to connect any apps running on the advertisers' web sites to the real-time, paid ads. This saves a lot of time and is important for promotions, coupons, contests, dealer look-ups and giveaways.
And for the advertisers themselves, Flite gives them a consistent, comprehensive way to keep their ads fresh and increase their offerings on the fly. Flite clients have included Paramount Pictures, Loreal, FedEx, Google, Microsoft, Sony, Toyota, Marriott, Coca-Cola, IBM, Tostitos, Aetna, Intel, Best Buy, Cisco, Charles Schwab, Yahoo, General Mills, Dell and others.
Price observed, "Flite's system is like a Google doc: the client doesn't have to go changing the tags all the time--which is a huge headache solved for our customers." In a recent AdWeek article, Flite opened up its API. Price said, "The power of an iPhone or Droid is its applications; Flite is an app store for advertising."
In a recent launch announcement of "FliteHub," CNET described the ability of online advertisers to "program their ads via application programming interfaces (APIs) that enable deeper integration and dynamic updates." This would seem to condense the Flite USP somewhat.
I thought I'd ask Will Price about the difference between a print, or analog publication such as Time magazine and Internet publishers, such as The Huffington Post. "Time has one voice," Price analyzed, "is on a weekly cycle and uses traditional journalists. HuffPo publishes on a much different cadence of covering events to the second and uses bloggers. There's no doubt that the HuffPo model--where everything's happening immediately and there are so many variables to change and control--is perfect for Flite." Sequeira chimed in, "HuffPo would be a great one for Flite because it doesn't have a predictable cycle. Whoever's delivering an advertising message has to change it not just daily but hourly or minutely. You can't do that without Flite."
What's next for Flite? According to Sequeira, Flite's recurring revenues streams should carry it through without seeking additional capital. Kertzman said that "Will's great at building and growing a strong team and that means good things for Flite. When you focus on building a great company regardless of an 'exit,' you have all the options." Price told me he wants to build a public company and isn't in this for the usual quick trade sale to a giant, monolithic corporation. "Start-ups allow you to discover who you really are in moments of extreme intensity," the Flite CEO told me.
Indeed it is the intensity of start-ups that most of us find irresistible. For good or bad, the intensity makes us feel alive.

REAL LIFE. REAL NEWS. REAL VOICES.
Help us tell more of the stories that matter from voices that too often remain unheard.