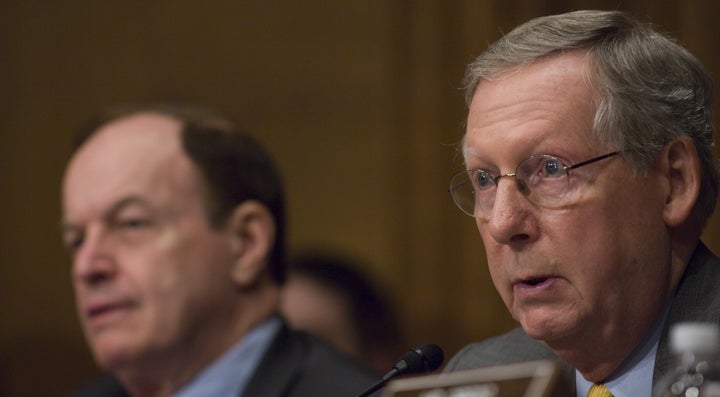 WASHINGTON -- Congressional negotiators working on a bipartisan highway funding bill may include a controversial provision that would undercut new mortgage rules, according to sources close to the talks.
Negotiators are also discussing measures that would help a troubled for-profit college company avoid bankruptcy, as well as enable a single New York bank to sidestep a requirement in the 2010 Dodd-Frank financial reform law.
A highway funding bill may seem an odd vehicle for arcane financial services policy, but the riders reflect the recent reality that Congress passes very little legislation. Bipartisan bills with broad support can become incubators for unrelated and at times, highly-targeted, legislative favors. Other lawmakers and the president are reluctant to spoil a package over such provisions when bipartisan accomplishments are so rare.
The highway bill would ensure years of federal funding for the nation's roads and bridges. Hardline conservative groups have opposed it, but versions of the bill have cleared both the House and Senate. Negotiators from both parties are now hammering out a final bill, and sources say three financial services riders are currently in the package, although the precise details of one measure are still being negotiated. The final legislation could, of course, change in the coming days.
The Dodd-Frank Wall Street Reform and Consumer Protection Act included a host of new mortgage requirements designed to inoculate the banking system against future foreclosure outbreaks. Those rules include basic protections like requiring lenders to verify that a borrower has the ability to repay a loan, as well as specific measures, like barring giant "balloon payments" at the end of a loan.
But banks that operate predominantly in rural areas are exempt from such standards. The highway bill saddles the Consumer Financial Protection Bureau with a mountain of red tape in order to determine that banks do, in fact, operate in rural areas. Negotiators are even considering striking the requirement that banks be "predominantly" engaged in a rural area, which would open up the loophole to banks that don't even conduct rural lending.
Even the gentlest version of this language could hamstring the CFPB by requiring the agency to devote hordes of resources to applications from banks to qualify for rural-lender status. Under the current system, the CFPB determines that a region is rural, and any bank operating predominantly in that region automatically qualifies for the exemptions.
Treasury Secretary Jack Lew has repeatedly warned Congress against slipping bank deregulation into must-pass spending bills at the end of the year. At the close of 2014, lawmakers included a provision to subsidize risky derivatives trades in a bill to avoid a government shutdown. The ensuing fight over the "swaps push-out" provision nearly torpedoed the overall bill, which only survived after President Barack Obama and JPMorgan Chase CEO Jamie Dimon personally entreated lawmakers to support it.
The other bank favor in the highway bill is aimed directly at Emigrant Savings Bank of New York. The provision would enable the bank to circumvent Dodd-Frank rules against funding bank operations with excessive levels of borrowed money by changing a date used in the calculation of financial terms. Emigrant pushed its asset levels above $15 billion during the financial crisis, and Dodd-Frank has tighter rules on how much borrowed cash banks with at least $15 billion can rely on to fund their operations. The bank has since dropped below $15 billion in total assets, and wants to avoid having to raise more capital.
Critics of the bill argue that banks that boost their asset levels in a crisis shouldn't get special favors when the crisis fades. But Emigrant Bank Chairman Howard Milstein was a 2008 Obama bundler, and has long been influential in New York politics. The provision was originally authored several years ago by former Rep. Michael Grimm (R-N.Y.), who later pleaded guilty to felony tax fraud and resigned.
Highway bill negotiators are also on track to approve changes to the Franklin D. Roosevelt-era Trust Indenture Act that would help troubled for-profit college operator Education Management Corporation avoid bankruptcy. As of 2014, over 112,000 students were enrolled at EDMC schools such as Argosy University, Brown Mackie College, South University and a series of Art Institutes in different cities. A 2012 report from the Senate Health, Education, Labor, and Pensions Committee found that more than 62 percent of students enrolled in EDMC schools in 2008 and 2009 had withdrawn by mid-2010. Students who withdrew were only enrolled for a median of four months.
As a result, huge numbers of EDMC students were saddled with hefty student loan debt without receiving a degree. Many consumer advocates have long accused the for-profit college industry of preying on both students and taxpayers, since the government backs many student loans.
Zach Carter is The Huffington Post's Senior Political Economy Reporter and a co-host of the politics podcast "So, That Happened." Listen to the latest episode, embedded below: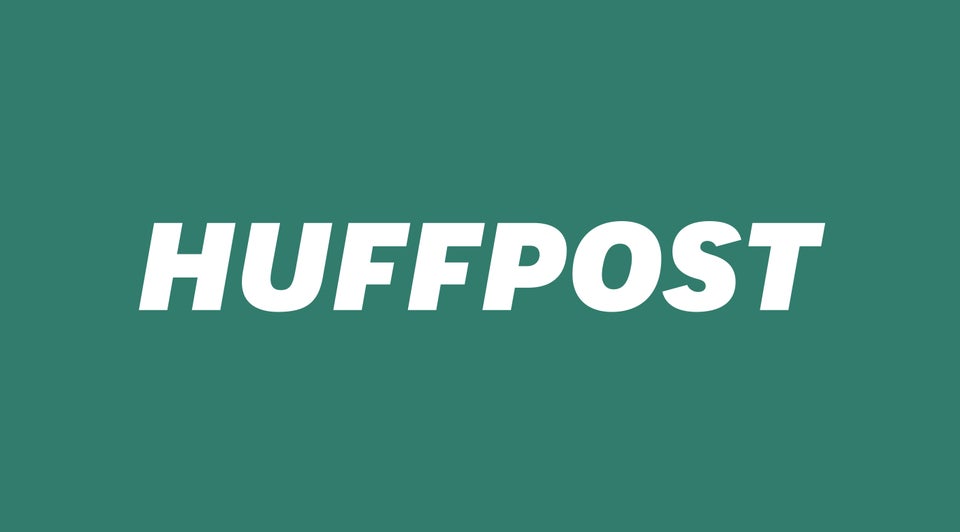 5 Reasons Student Loans Are Bullsh**t
Popular in the Community