The Australian modest-fashion brand Hijab House was conducting a photo shoot near an army base in a Sydney suburb Sunday when it was interrupted by police who reportedly mistook hanging hijabs and outfits for "Islamic flags."
"They made us take the clothes off the fence and took down all our personal details and asked where our car was," Hijab House owner Tarik Houchar told the Australian. "They said they drove past and saw what looked like flags on the fence. They were [mostly] white garments on coat hangers, and pink."
One officer allegedly told the models and photographers they were approached because of "You know, things happening overseas," the paper reported.
"Their details were taken and inquiries were made," New South Wales Police said in a statement to The Huffington Post, noting the incident occurred near the Victoria Barraks in Paddington. "Police left the area and it is believed the parties remained in the area. No further action was taken."
Houchar said he and others on set were upset by the questioning.
"I'm still baffled by how the police could have mistaken ordinary looking garments for flags," Houchar told Daily Mail Australia. "I'm saddened by it all. We were definitely targeted because we had models that were in a hijab."
Murat Turkeli, an onlooker who filmed the incident, expressed the same sentiment to The Australian. "It's not right that these officers were hassling Muslims who weren't doing [anything] wrong and they judged them for wearing hijabs."
Hijab House shared a post about the incident with its 200,000-plus followers on Facebook.
"We just wanted all of you to know that no one should ever have to make you feel intimidated because of the way you dress," the company wrote. "Hold your head high, wear your hijab in pride in these testing times."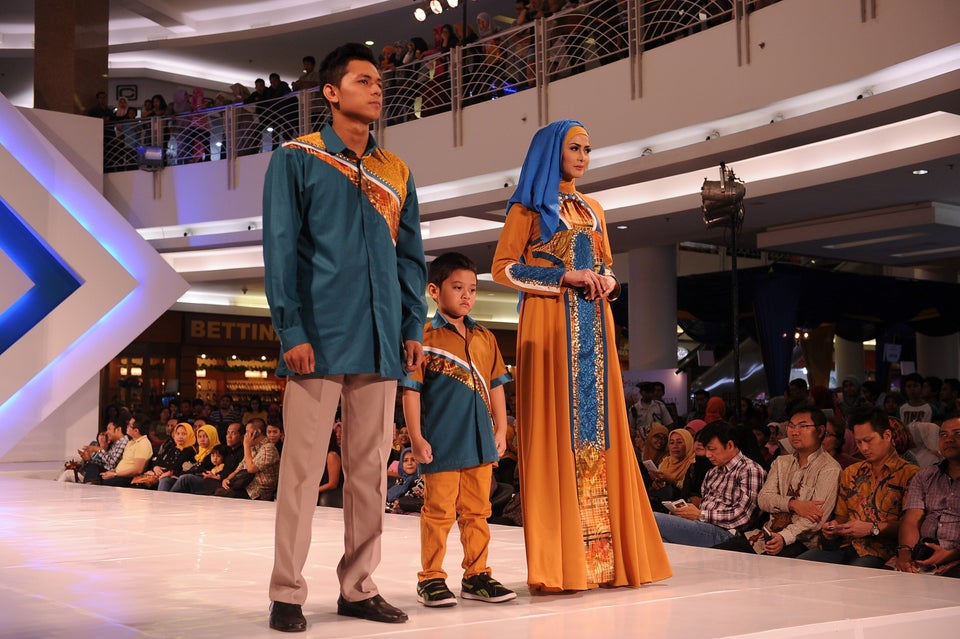 6th Annual Moslem Fashion Festival