Allure's July issue is gorgeous and groundbreaking thanks to Halima Aden, the glossy's first hijab-wearing cover star.
The 19-year-old model catapulted to stardom after becoming the first Miss Minnesota contestant to compete in a hijab and burkini in November 2016. She looks stunning on the cover of Allure in a Nike hijab and a red, white and blue hoodie.
Best of all, the words "This Is American Beauty" are emblazoned on her photo.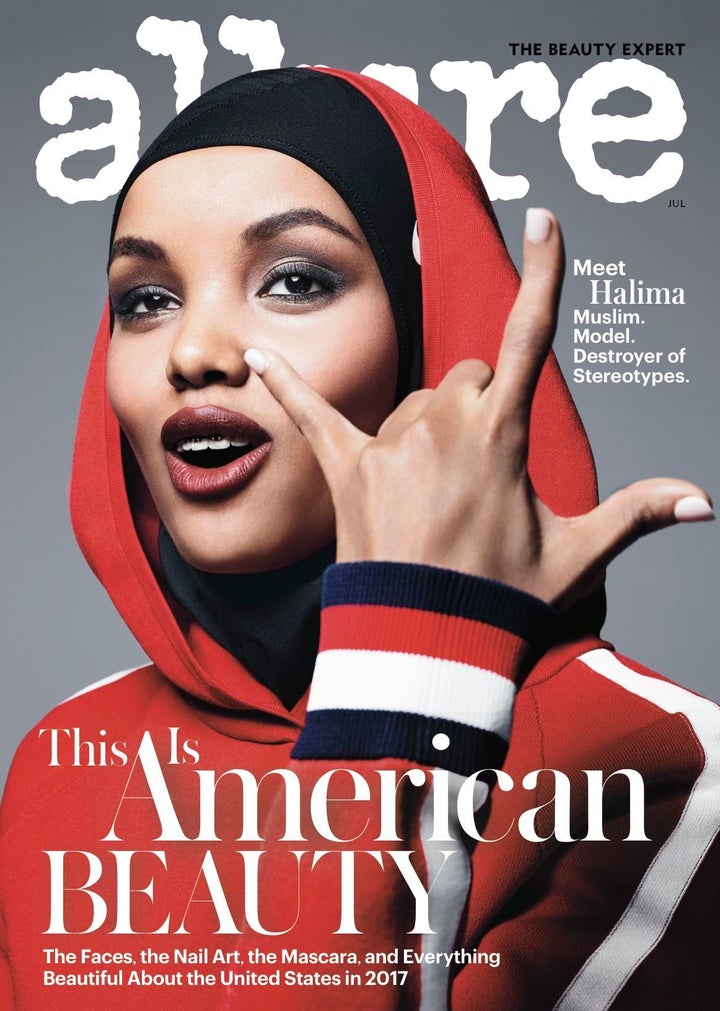 Allure's Molly Young writes that Aden's robust presence in the industry is not intended to be politically charged, and that "if there is symbolism to be read into her, it is in our work, not hers." But there is a timeliness to using a Muslim model to portray American beauty during a period of travel bans, prejudice, and a rise in anti-Muslim hate crimes.
She also happens to look totally badass in florals.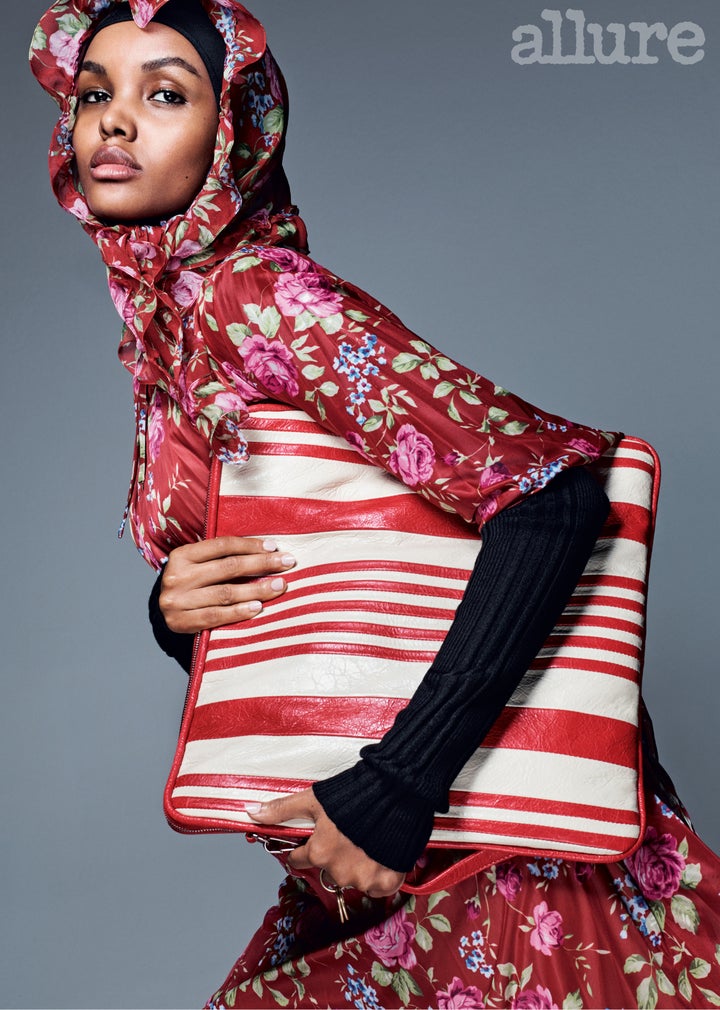 One thing Aden does have to say about her hijab is that it allows her to spend less time worrying about her looks.
"I have much more to offer than my physical appearance, and a hijab protects me against 'You're too skinny,' 'You're too thick,' 'Look at her hips,' 'Look at her thigh gap,'" she told Allure. "I don't have to worry about that."
Head to Allure to read the entire interview.