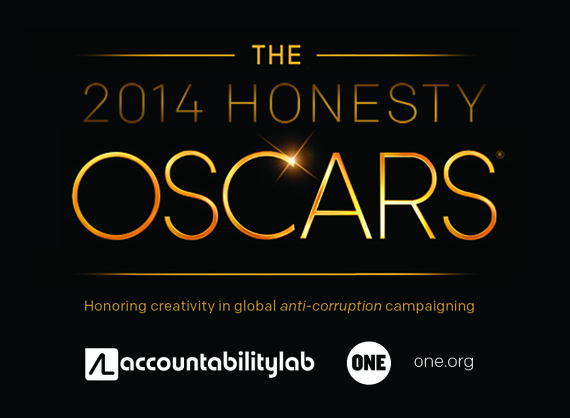 In the Wolf on Wall Street, Leonardo di Caprio plays a corrupt New York stockbroker who runs a giant securities fraud scam on Wall Street in the 1990s. It is a controversial and brilliant movie -- and has been deservedly nominated for several Oscars this weekend. One reason we watch movies like this is that they take us away -- for a few hours -- from our daily realities. Unfortunately, for billions of people, the struggles of real life cannot be forgotten so easily. Large-scale corruption -- of the sort di Caprio dramatizes so brilliantly in the Wolf of Wall Street -- is one of them.
World Bank estimates show the cost of corruption to be five percent of global GDP ($2.6 trillion). That is more than double the GDP of New York every single year. Over $1 trillion is paid in bribes annually by up to 90 percent of citizens in some countries across the developing world. This is really important because lack of transparency and accountability costs lives. When money meant for health clinics go missing or drugs meant for patients are stolen, people die. When funds allocated for education go astray or are mismanaged, children cannot learn. Victims of this graft understand its devastating effects -- it undermines opportunity, prolongs inequalities and perpetuates suffering. Corruption saps dignity from populations who have little else.
So honesty, integrity and openness have to be at the center of efforts to improve lives for citizens all over the globe. That's why the Accountability Lab, an organization I set up to support new ideas to fight corruption, and the ONE Campaign -- a campaigning and advocacy organization of 3.5 million people focusing on Africa -- have teamed up on the Honesty Oscars this week. We want to celebrate the creative approaches developed by corruption fighters -- which will engage and inspire you just as much as your favorite movie stars lost in space or taking on Somali pirates.
Think of John Githongo for example, the fearless Kenyan anti-corruption activist; or Aruna Roy, the tireless Indian transparency campaigner. These people have risked their lives for causes they care about in ways we only ever see in the movies. Or Xu Zhiyong, the founder and icon of the New Citizens Movement in China. Xu was recently sentenced to four years in prison for dissent. Or think of Takun J, a Liberian musician who's "Pot Not Boiling" is up for Best Song in the Honesty Oscars. He recently rapped about corruption within the police force in Liberia and was immediately beaten up by the police for performing it.
So we've rolled out the red carpet! Join in here and vote for your favorite entries in the "Honesty Oscars." Which is the best anti-corruption film or song? Who do you think is the most deserving honesty activist or director? Vote now! Christian Dior dresses and Armani tuxedos are optional.
Popular in the Community