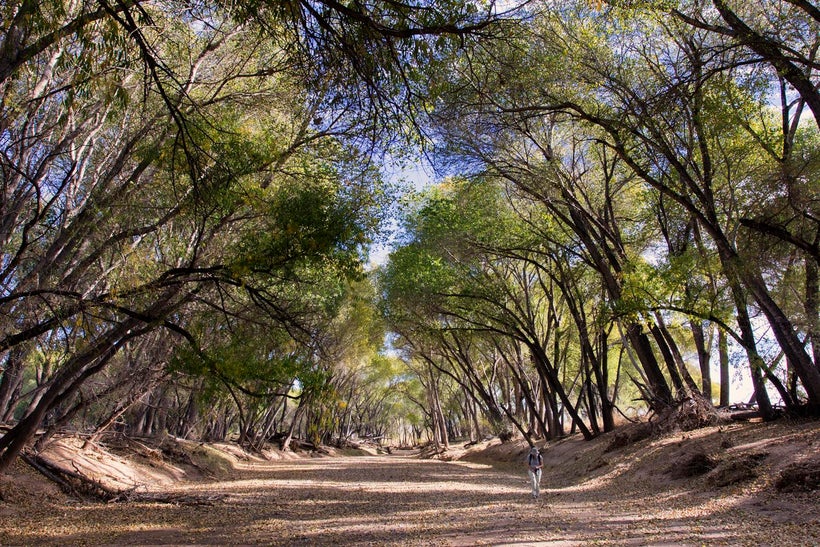 While autumn seems to have made way for winter in much of the United States, here in southeastern Arizona we are still in the hiking sweet spot with a stretch of near-perfect weather and cottonwood trees just starting to change to bright gold leaves.
One of the last undammed rivers of the southwest, the San Pedro River creates a green migration corridor in the desert that flows north out of Mexico and into Arizona, heading to a confluence with the Gila River southeast of Phoenix. The first 40 miles as it meanders north of the border through Cochise County are designated the San Pedro Riparian National Conservation Area, and offer a wide variety of hikes for everyone.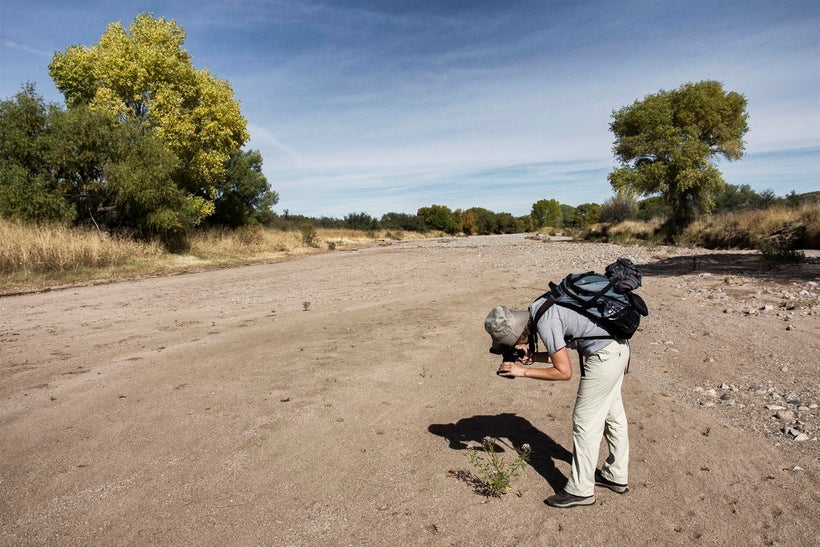 Much of the river is dry right now, allowing you walk long stretches of the riverbed under the cottonwood canopy. Other stretches, like the one near the Millville ruins, still have a fair amount of water running. Both offer plenty of wildlife viewing.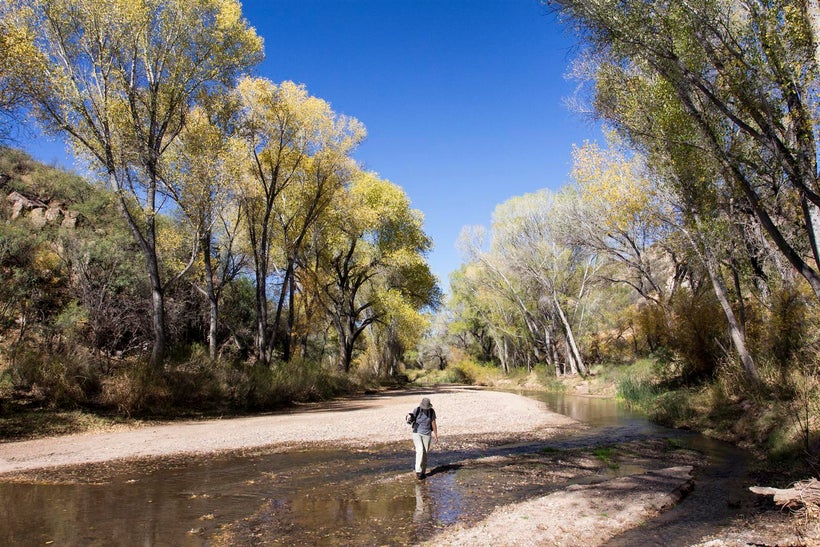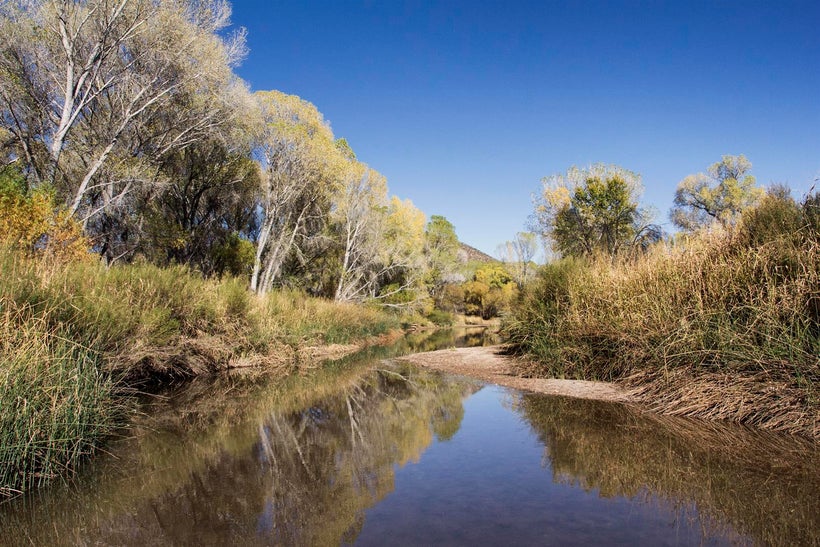 The river's dry side washes are blooming with bright yellow rabbitbrush. The flowers attract the last of the migrating butterflies and a still-impressive contingent of this year's gigantic, seemingly never ending, grasshopper invasion. A good monsoon in 2016 allowed grasshoppers to lay more eggs (20 to 200 per clutch!) and they emerged, en masse, several times this past summer and fall.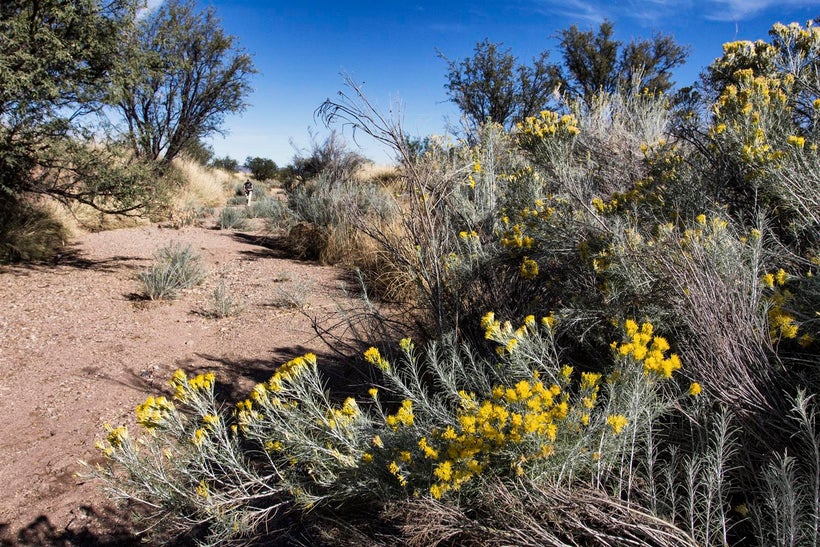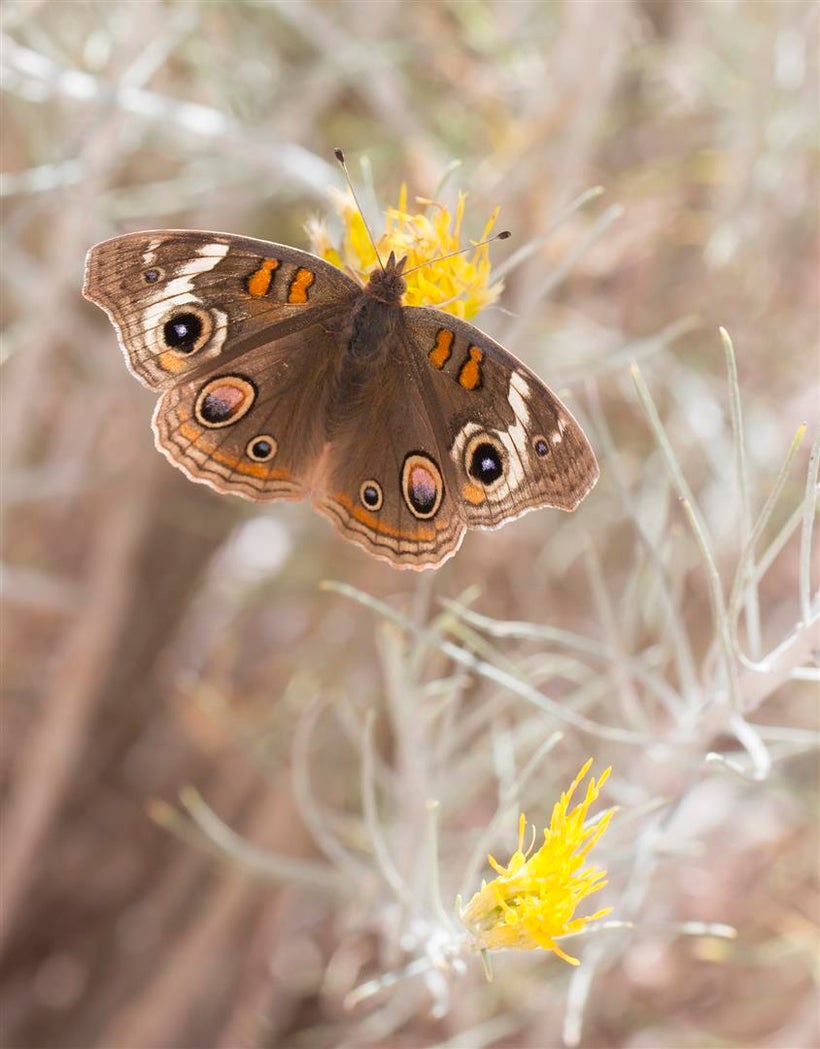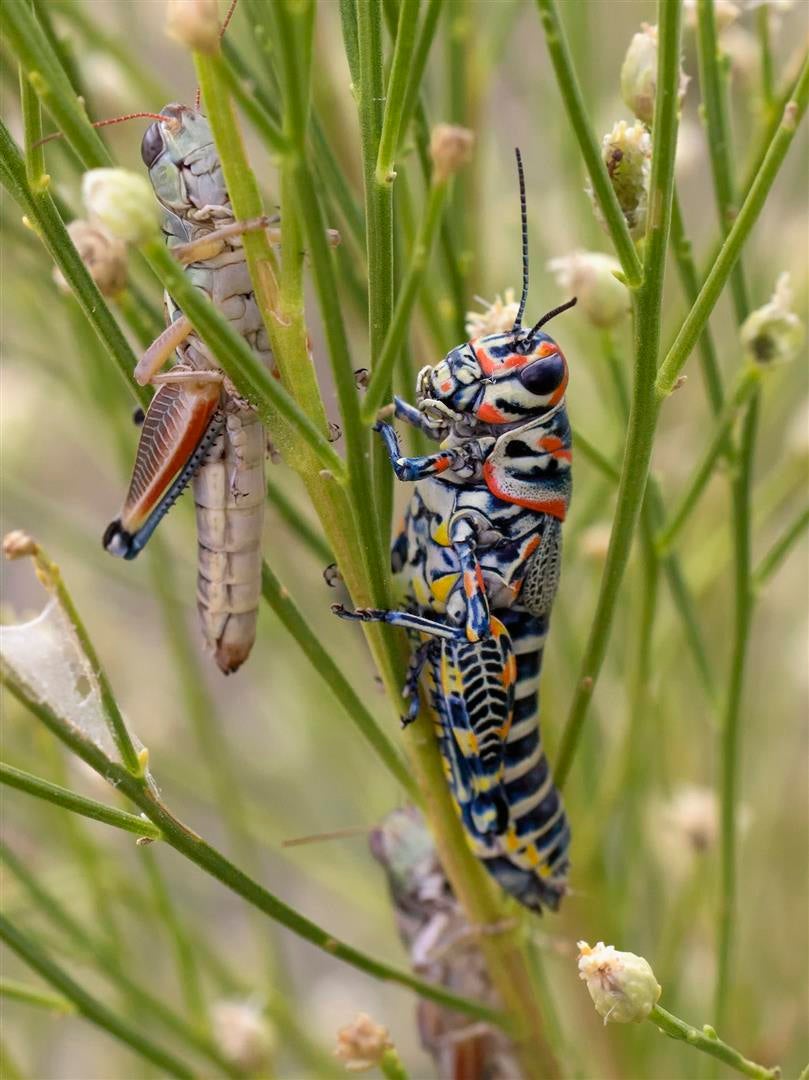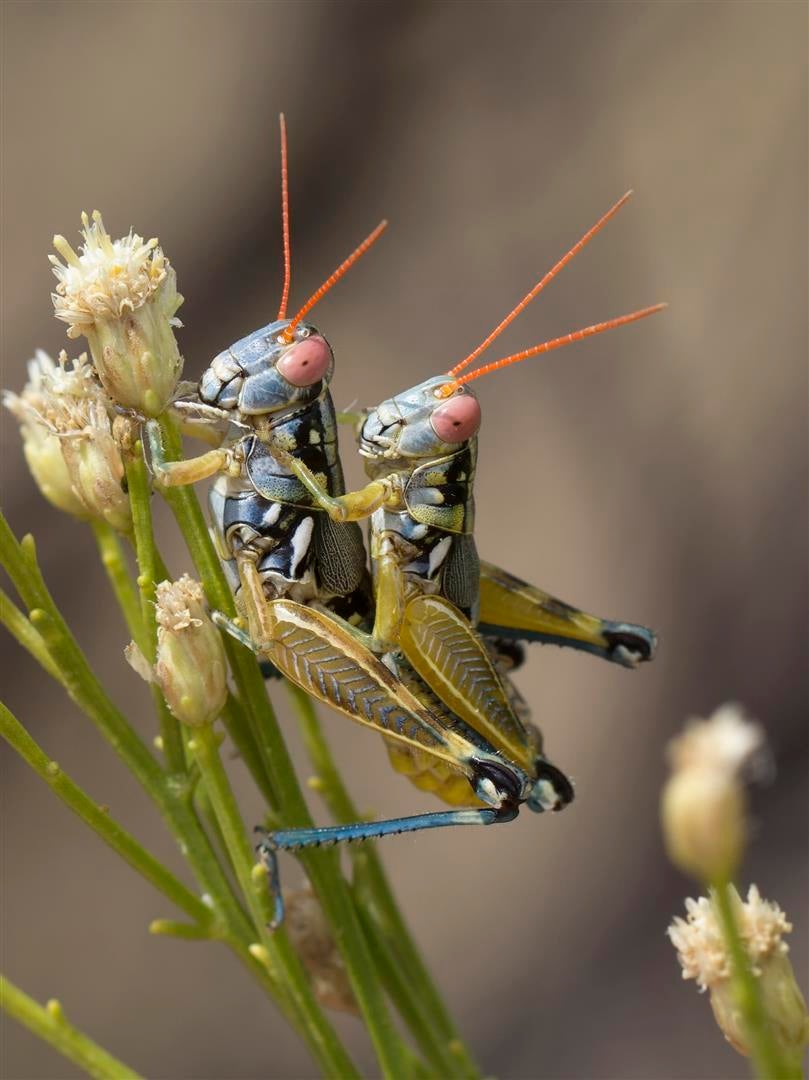 The warmer than average weather has greatly slowed, but not stopped, the snakes who would normally be heading into dormancy, so it is best to keep an eye out. Also keep an eye out for white tail deer, coyotes, foxes, and fleeting glimpses of a coatimundi if you are lucky (probably a raccoon if you are not).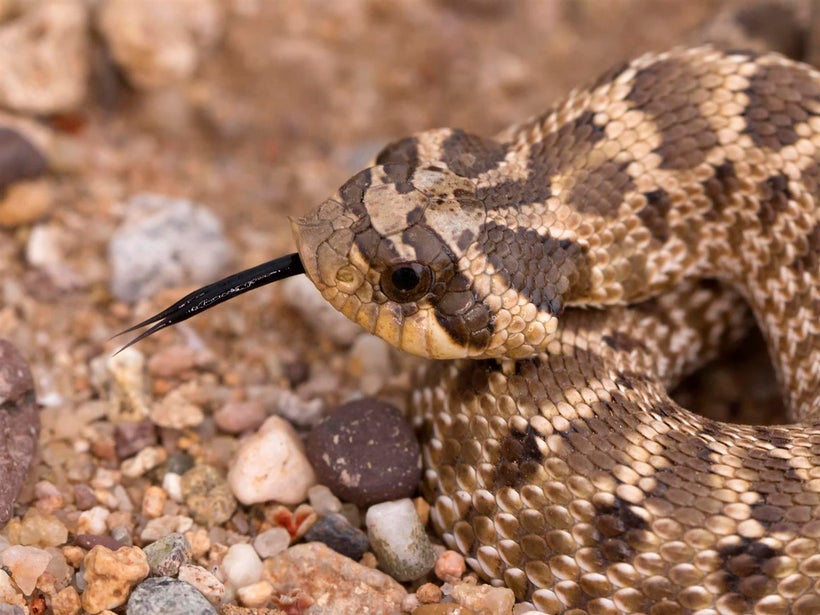 Call the Bureau of Land Management's San Pedro Project Office in Sierra Vista beforehand (520-439-6400) or visit the San Pedro House on Highway 90 between Bisbee and Sierra Vista. They can let you know the best trailhead for whatever you are looking for, be it fall color, petroglyphs, ghost towns, or plain old solitude.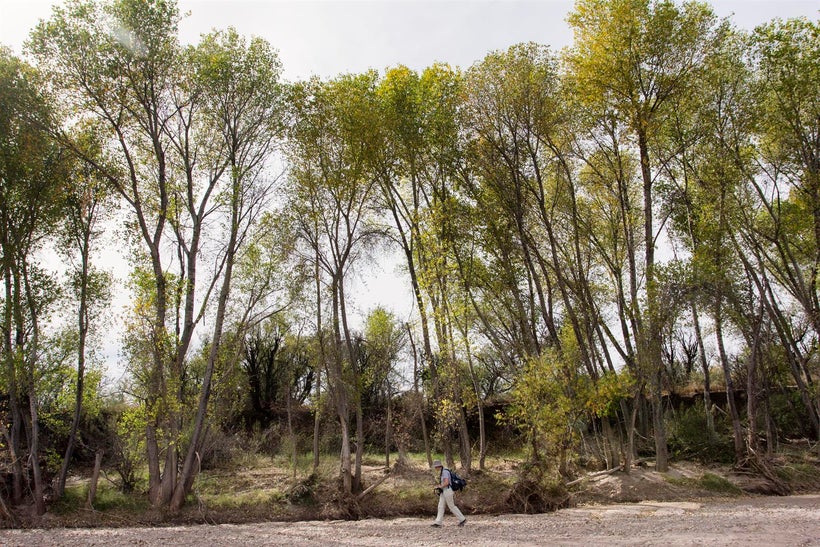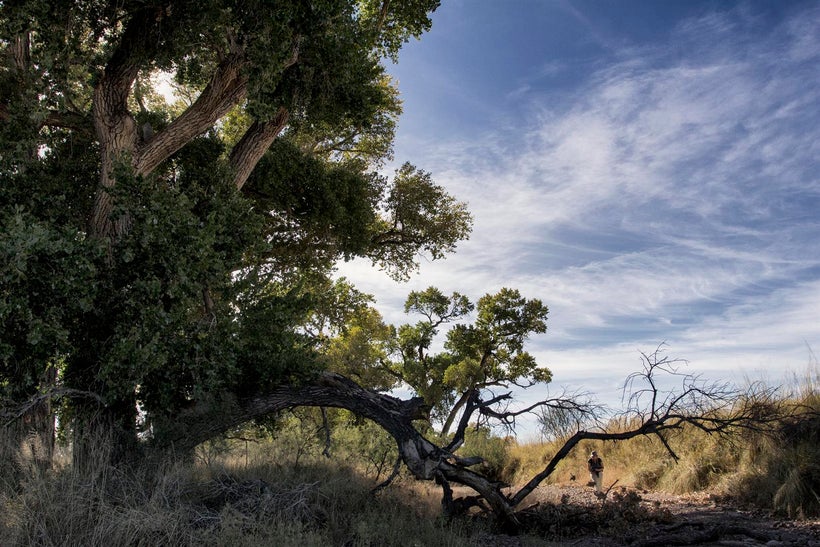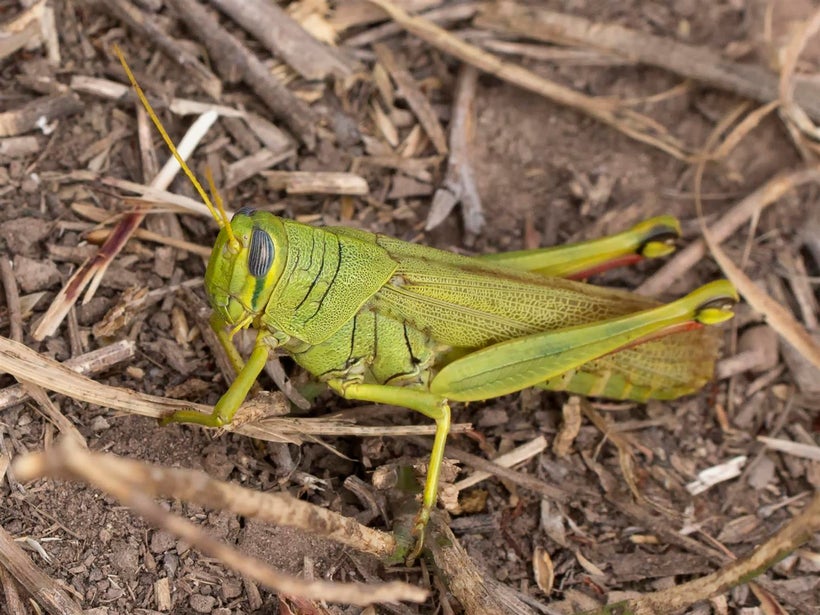 REAL LIFE. REAL NEWS. REAL VOICES.
Help us tell more of the stories that matter from voices that too often remain unheard.
This post was published on the now-closed HuffPost Contributor platform. Contributors control their own work and posted freely to our site. If you need to flag this entry as abusive,
send us an email
.