"I've had to have some conversations, explaining recent events to my oldest children recently," Hilaria said in an Instagram story on Tuesday. "You can imagine how heart-wrenching it has been."
"Sometimes, I just freeze, knowing I'm the adult who must guide my family, but so lost as to what the right direction is. There is no manual we are provided," she wrote. "Sometimes I catch myself, surprised that I'm in the adult position and I'm like: shouldn't I know what to do???"
The yoga teacher and podcaster shared that The Child Mind Institute and books like "It's Okay To Not Be Okay" have helped guide her through the process, as has the support of her followers.
"You have no idea how much all of your kindness, love and support mean. Yes, you who are reading this," she added. "I know how lucky I am to have you."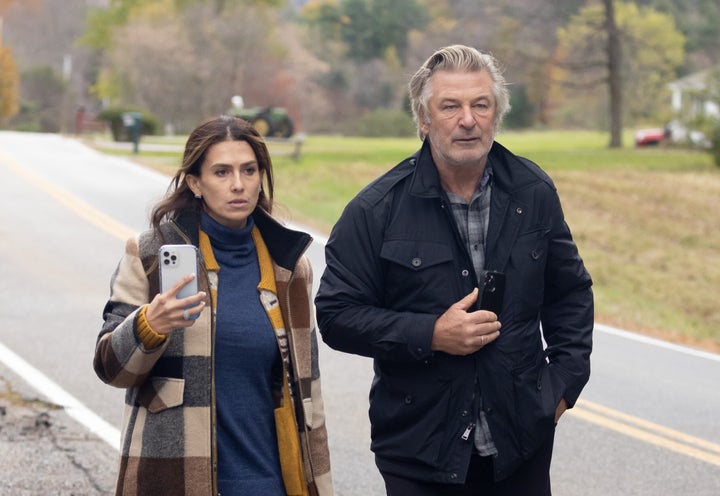 In late October, Alec Baldwin was acting out a scene in the movie "Rust" — which he was also producing — when he fired a gun that, unknown to him, contained a live round of ammunition. He fatally wounded Hutchins and injured the film's director, Joel Souza. Hutchins was airlifted to a hospital, but died from her injuries several hours later.
"There are no words to convey my shock and sadness regarding the tragic accident that took the life of Halyna Hutchins, a wife, mother and deeply admired colleague of ours," the actor said in a statement days after the incident, adding that he was cooperating with the ongoing police investigation surrounding the accident.
"My heart is broken for her husband, their son, and all who knew and loved Halyna," he added.
Baldwin and his fellow producers are being sued by the "Rust" script supervisor for depression and distress caused by the incident.
The actor is set to give his first sit-down interview about the fatal shooting with George Stephanopoulos this week.