Hilaria Baldwin has outdone herself again in the department of doing yoga poses in super weird locations.
While Baldwin appears to be naked, hanging upside down in the driver's seat of a boat in only a strategically-placed flannel, she assures viewers in the caption that she is indeed wearing a bikini:
"Yes, I am wearing a bikini," she writes. "And no I'm not actually driving this boat #nearlynakedsortadriving #hilariaypd #yogapostureoftheday (apanasana variation)."
The yoga instructor wed actor Alec Baldwin in 2012, and the pair welcomed their first child, a baby girl, this past August. Baldwin has been doing yoga all over Instagram/her stove since January 2014.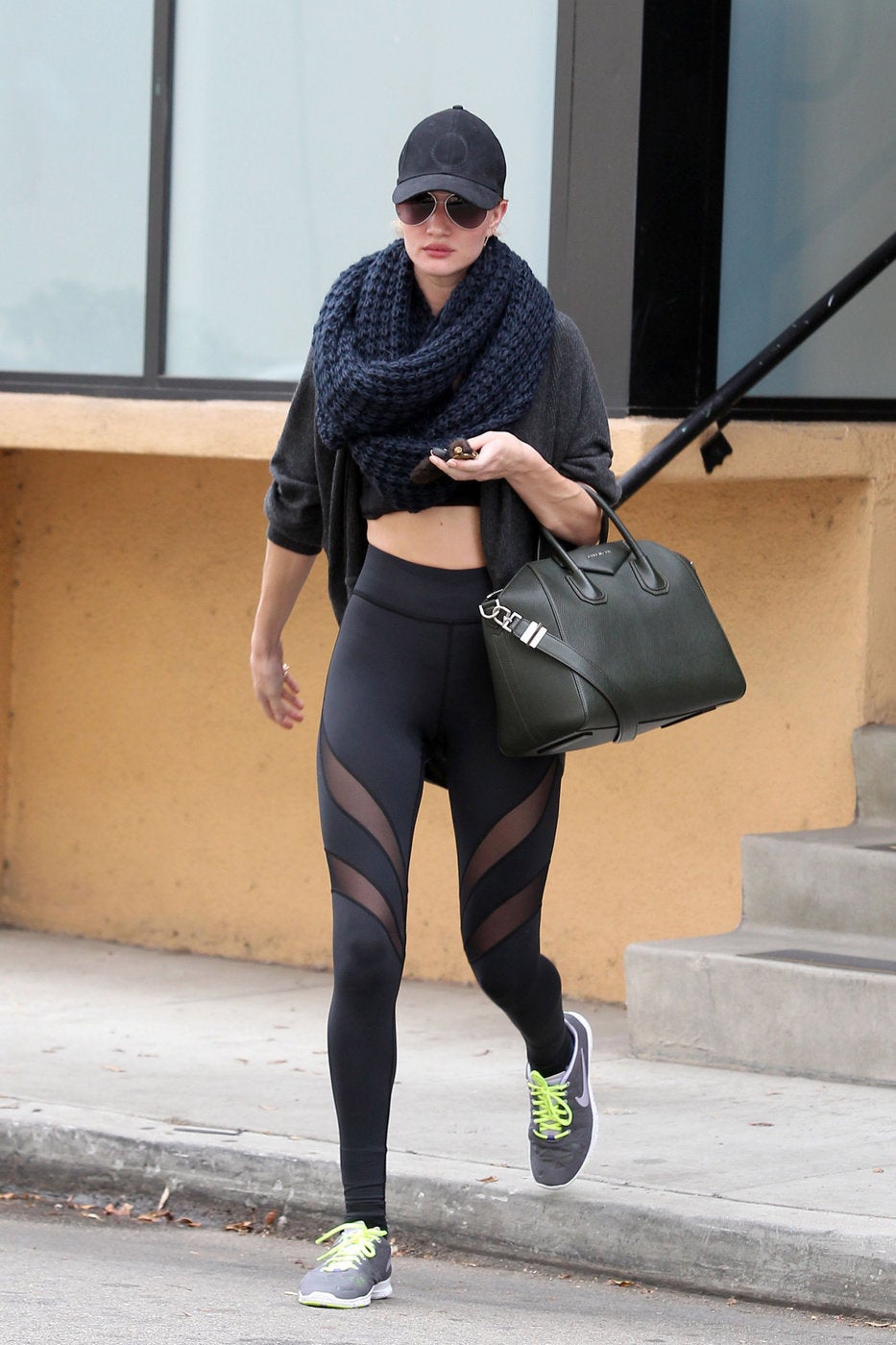 Celebs In Tights, Leggings & Spandex
Popular in the Community