Wearing a dress that's already been seen on the red carpet is probably one of the top style fears of celebrities who frequently grace premieres, parties and award shows. But wearing the same dress as another lady on the same red carpet? That's a fashion nightmare.
We got to see this scenario in action last night when Hilaria Thomas, wife of the night's host Alec Baldwin, and model Chrissy Teigen wore the exact same turquoise number to the 2nd Annual NFL Honors. Talk about awkward. Of course, there were some differences in styling. Chrissy went with a short, angled hemline and a lightweight sandal while the yoga instructor opted for a less leggy look paired with black pumps.
So who wore it better? We're going to go with Chrissy's lighter take. She even gets extra points for maintaining a hilarious Twitter account and having her dreamy fiance John Legend on her arm. Plus, we have to give her props for acting well under such sartorial pressure.
Chrissy Teigen in the look: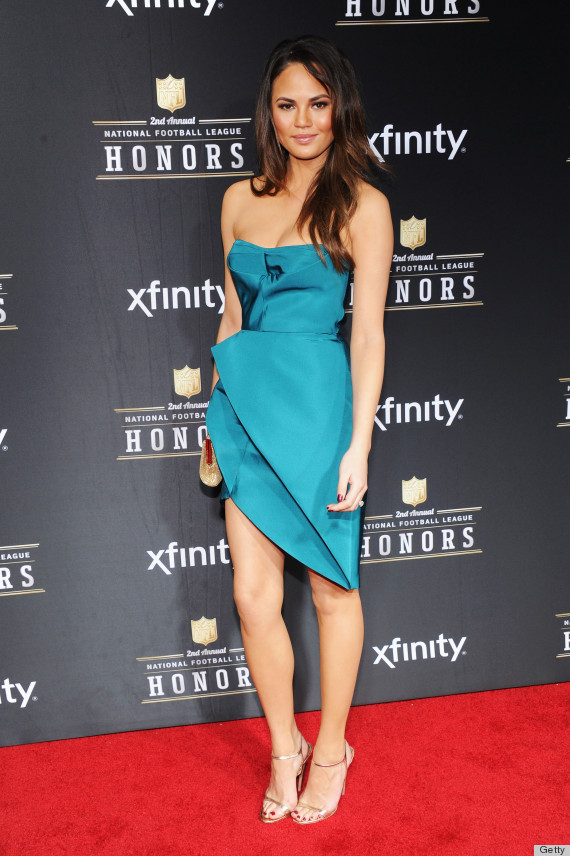 Hilaria Thomas in the look: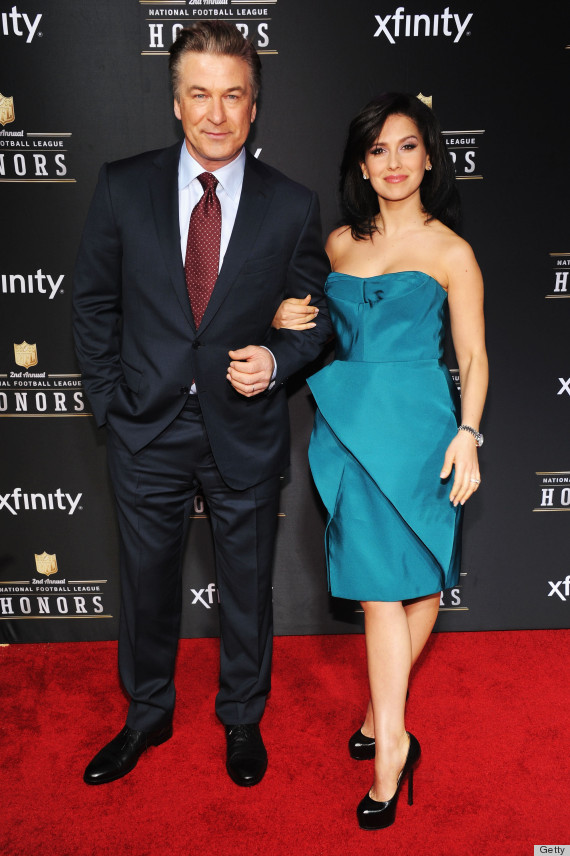 See more style face-offs!