A child's first day of kindergarten is a special moment for a parent, often memorialized with photos of smiling kids holding up cute signs. For her daughter's first day, one Virginia mom decided to throw in some humor.
Before the big day, Jessi Kittrell, a professional photographer in Gloucester, Virginia, had her daughter Bailey pose with a sign that read, "1st day of kindergarten." What seemed like a typical first day of school photo got a bit of a makeover though, as Kittrell decided to pose with a sign of her own.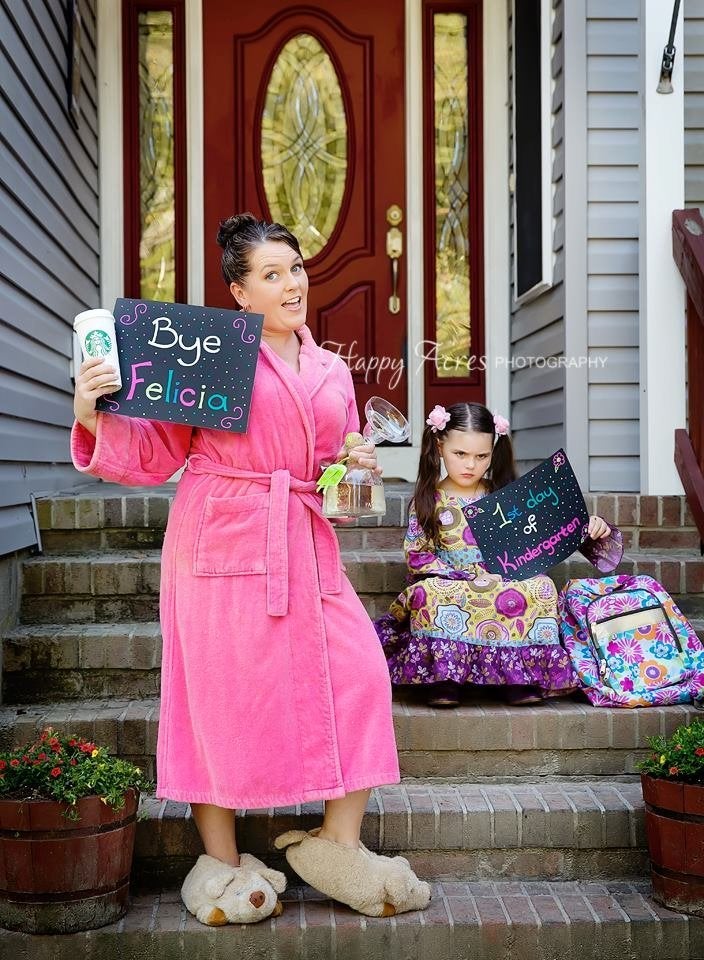 Holding a Starbucks cup, a margarita glass and a sign with the words "Bye Felicia," Kittrell hilariously stands out in the photo from her daughter sitting on the steps with the perfect frown. In a phone interview with The Huffington Post, the mother of four said she wanted to do something funny because she was sad her youngest child was headed to school.
"Laughter is the best medicine," she said. "And I tend to be a bit of a goofball."
Though the photo was meant to be funny, Bailey's scowl at the time was genuine. It had nothing to do with school though. In fact, she was thrilled to be starting kindergarten.
"She was very excited," Kittrell said. "She was really mad in that picture because she wanted to go play."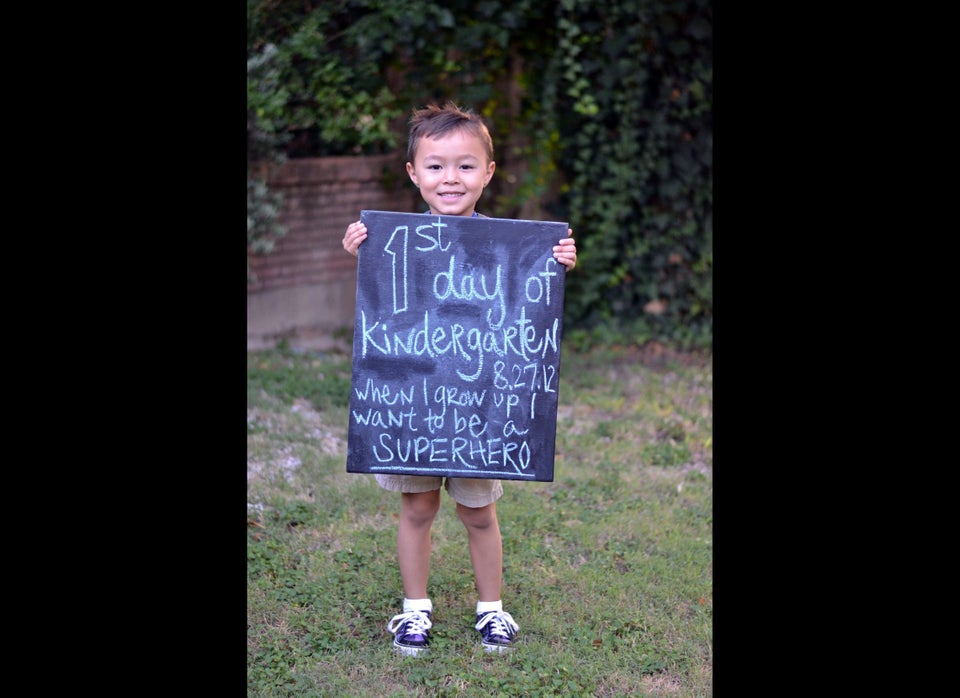 First Day of School Pictures