It looks like Lizzie McGuire Hilary Duff has a new 'do.
The "Younger" star was spotted on Wednesday afternoon leaving the Nine Zero One Hair Salon in West Hollywood with a completely new hairstyle. While it's hard to pinpoint the exact shade -- it looks lilac in some photos and bubblegum pink in others -- it's safe to say that this pastel dye job is yet another major hair shakeup for the star. Just last month she chopped off her long locks into a shaggy bob.
We chatted with Duff's hair stylist, Amber Maynard-Bolt, and asked her some important questions about going pastel:
The Huffington Post: How long did the entire process take?
Amber Maynard-Bolt: The total time it took to do Hilary's hair was about five hours. She started off blonde, but wasn't blonde enough. In order to go pastel you need to be pretty light.
HP: What was the inspiration behind this "iced sorbet pink" hair color?
AMB: Change and fun was behind the inspiration. She's not filming her show at the moment, so this was a good time to have fun with her hair.
HP: Do you have any tips for making a dramatic change from blonde to pastel?
AMB: The best tip I can give to go pastel is go to a salon to get your hair as light as possible. Pastel won't work on anything other than the lightest shade of blonde. If that isn't possible, then look into either colored chalk or clip-in pastel extensions to get a pop of color.
HP: How long will it last?
AMB: While pastels are fun shades, they don't last long at all. So it's great for someone who doesn't want to commit long term. If you're looking to keep it up longer than a week or two, I recommend pigmented conditioner (like Evo) or a diluted version of your original color.
We don't know about you, but we love this edgy look on the actress and think it's safe to say that the pastel hair trend is here to stay.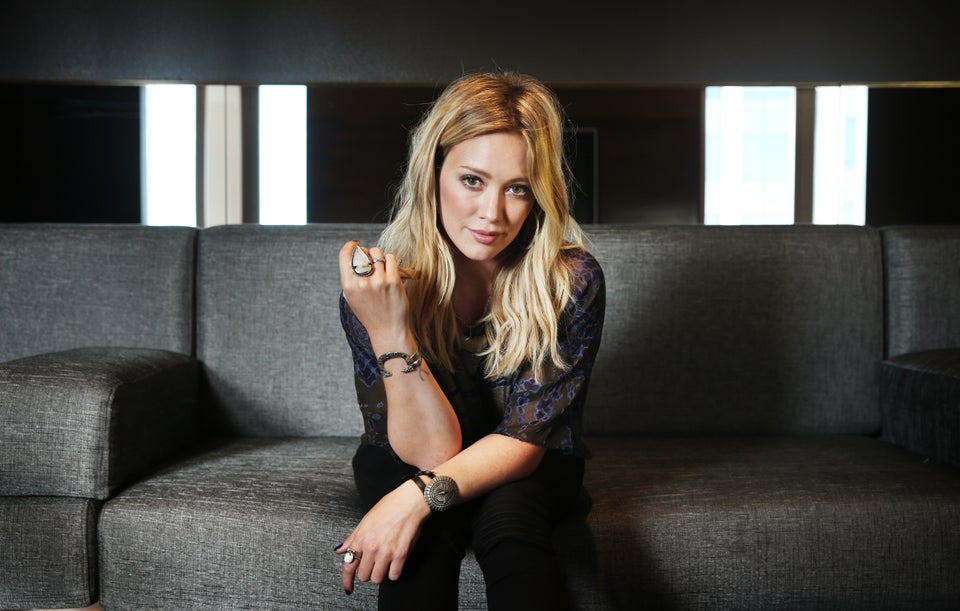 Hilary Duff 100 Sexiest Photos