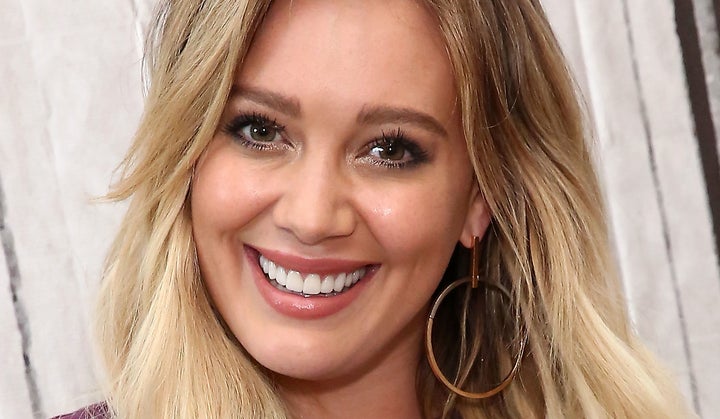 When it comes to former child stars, they either leave Hollywood as a hero or stick around long enough to become problematic.
So goes the story of Hilary Duff and her new boyfriend, Jason Walsh, who for some reason thought it was a good idea to dress up in the worst couples costume ever: a sexy pilgrim and a Native American "chief."
Let's pause to remind everybody, especially celebrities with influence, for the umpteenth time: cultures are not a costume.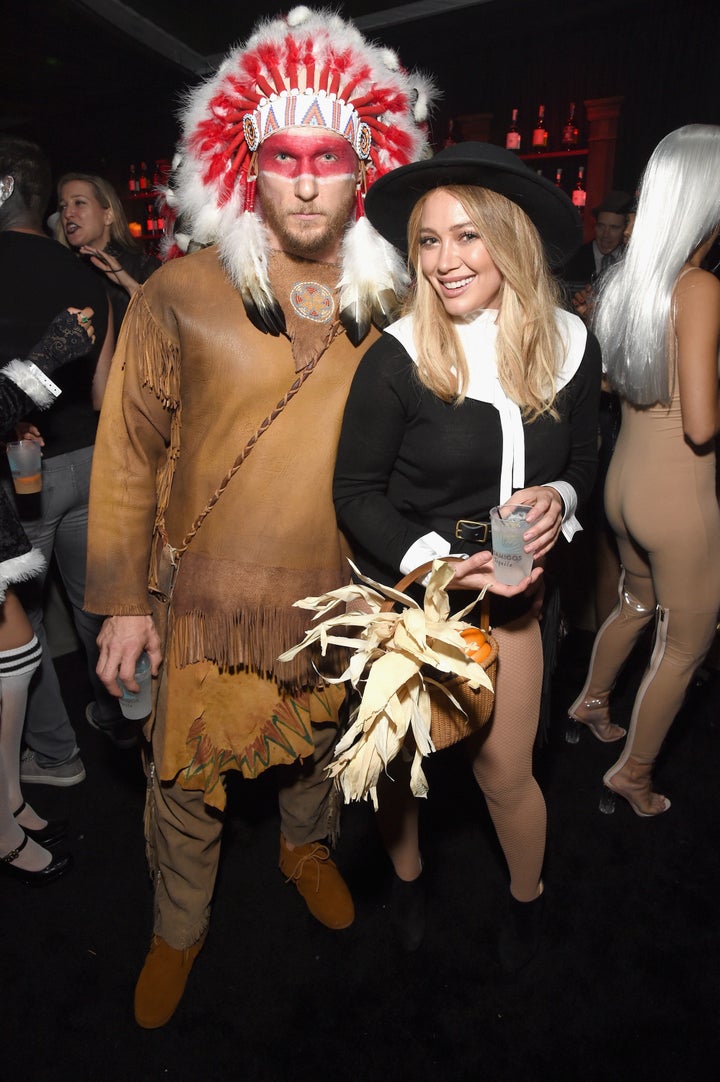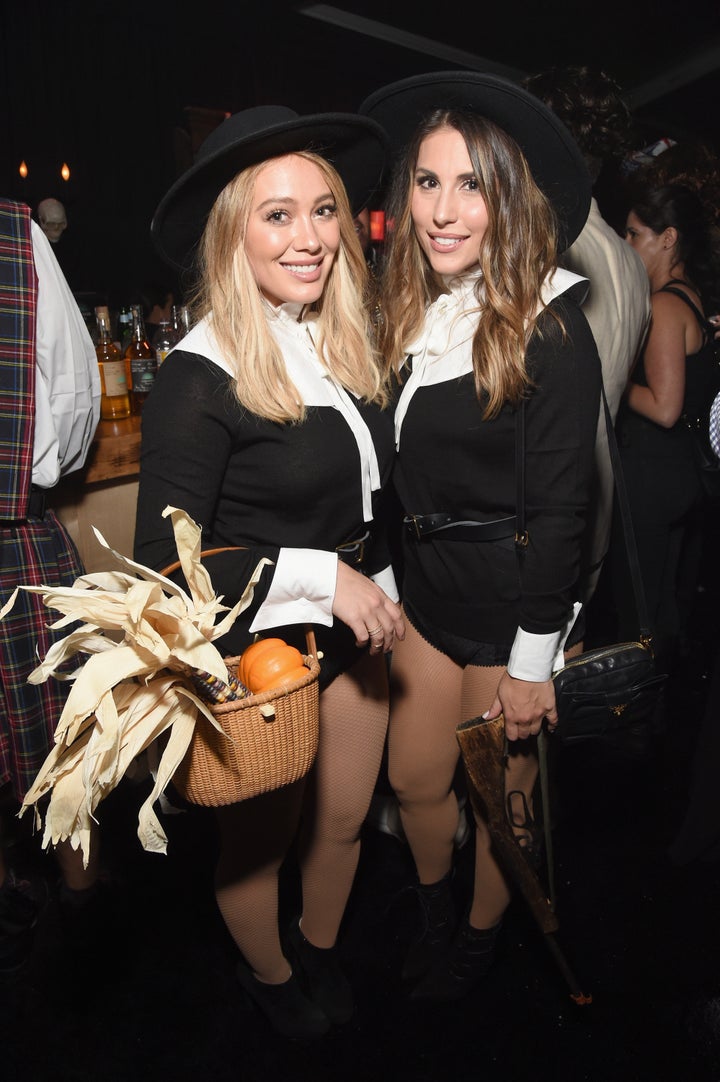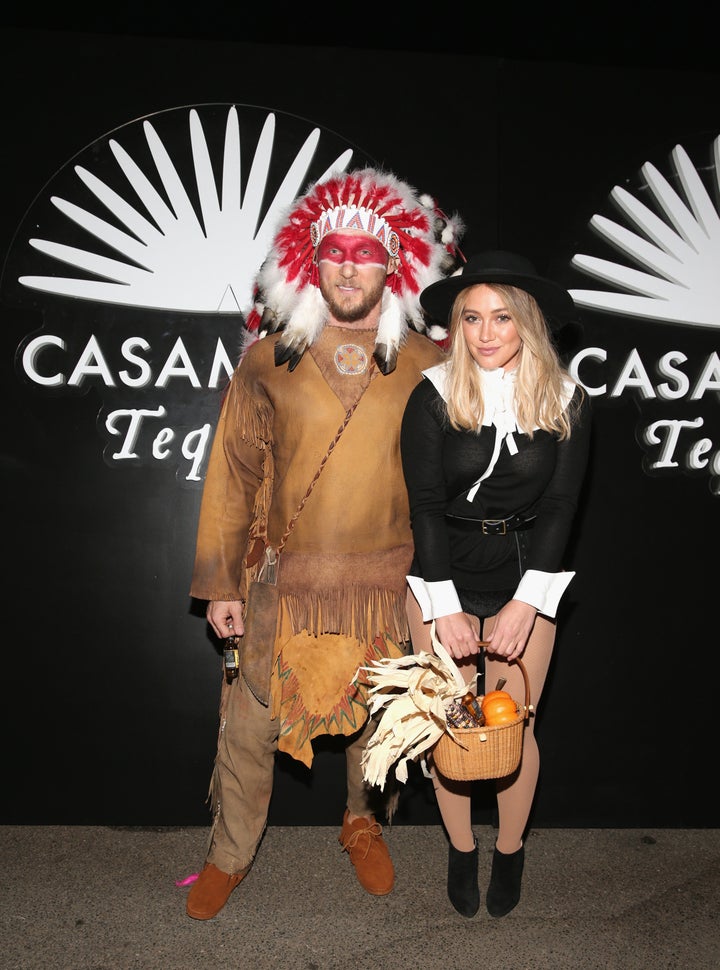 Dressing up as a Native American/pilgrim duo would be incredibly offensive in any year, considering the legacy of violence wrought upon native communities since the founding of this country. But the costume is particularly tone deaf given the current situation in North Dakota, where thousands of Native Americans and their supporters have been protesting the construction of the Dakota Access Pipeline. Pipeline opponents, who started demonstrating in January, say the proposed route threatens to contaminate the community's water source and destroy sacred grounds. This week police raided a protest camp and arrested more than 100 people.
Social media immediately took note of Duff and Walsh and rightfully read them for filth for not considering how their costumes might be received by ...hmmm... actual Native Americans.
Before You Go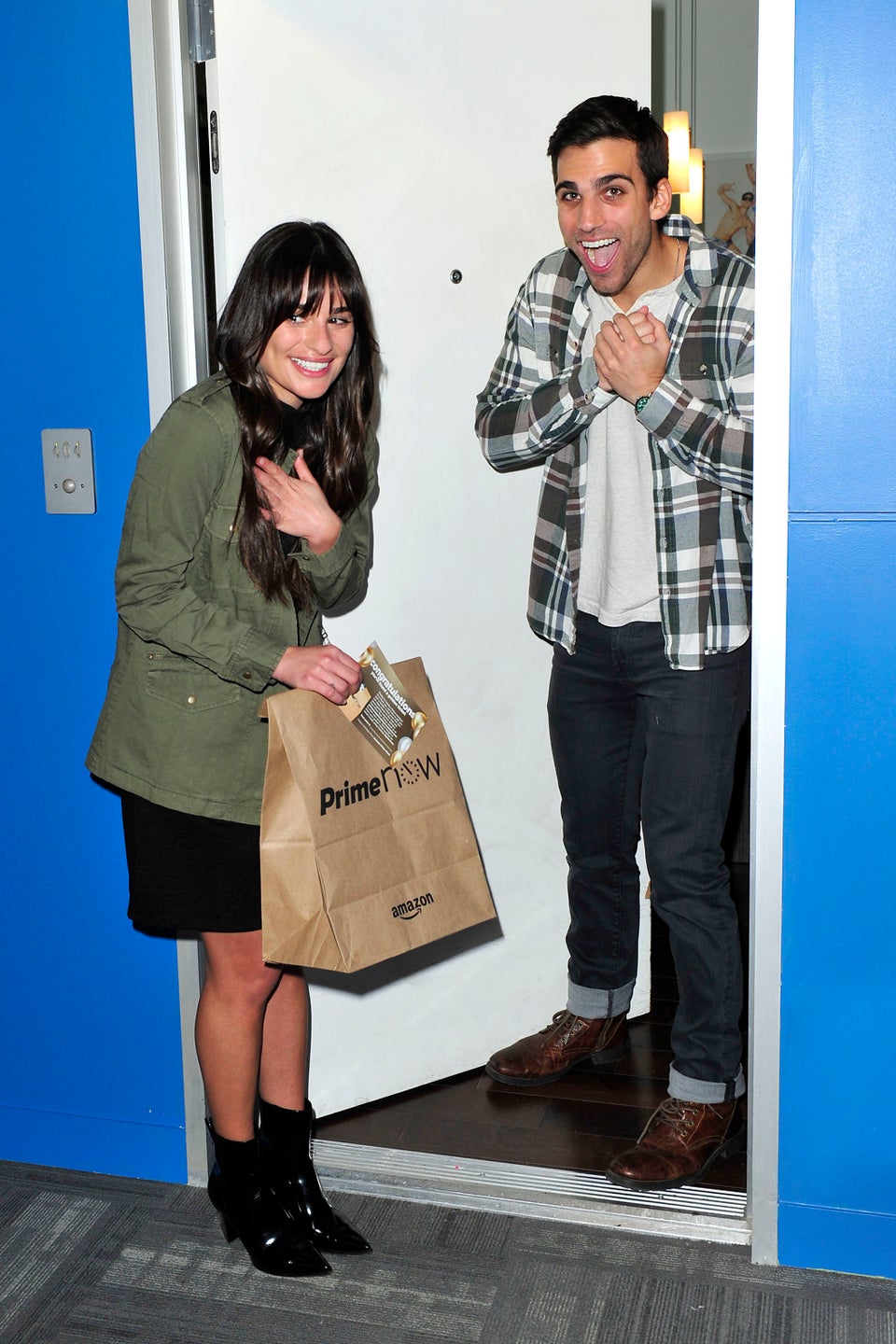 Celebrity News & Photos
Popular in the Community