The "Alaska Daily" actor donned a green gown that featured black detailing and pockets. She attended the ceremony with her husband, Philip Schneider, who wore a black tuxedo.
Swank first publicly announced her pregnancy during an appearance on "Good Morning America" in October.
"I'm so happy to share it with you and with America right now. This is something that I've been wanting for a long time, and my next thing is I'm going to be a mom," she said at the time. "I'm going to be a mom ― and not just of one but of two. I can't believe it."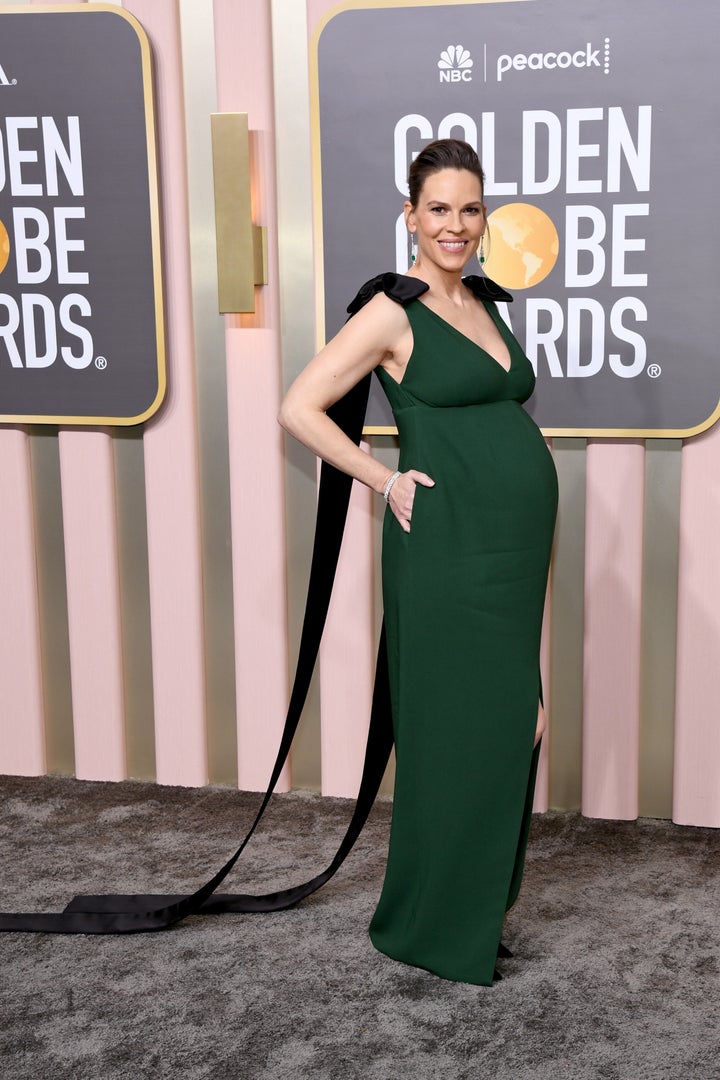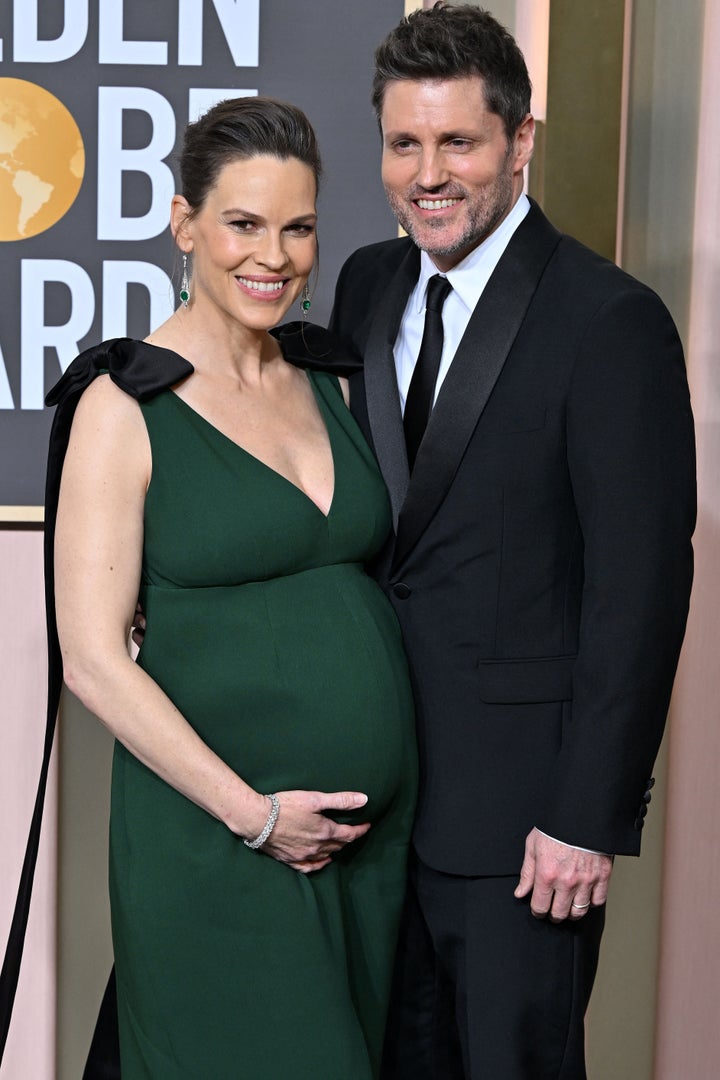 During an interview with Extra in October, Swank said that becoming a mom is something she "thought about even as a young girl."
"It's just nice to be here and just be pregnant," she said.
The two-time Oscar winner celebrated the upcoming arrival of her bundles of joy in an Instagram post on Christmas Day that featured a photo of her cradling her belly while wearing red-and-white-striped pajamas.
"We couldn't wish for a more incredible miracle," she wrote. "So grateful for these two gifts of a lifetime!!"
Swank earned a Golden Globe nomination for Best Performance by an Actress in a Television Series, Drama for her role in "Alaska Daily."
Popular in the Community