WASHINGTON -- The announcement by Labor Secretary Hilda Solis on Wednesday that she would be stepping down from her post surprised both members of her staff and labor activists in Washington who considered her a progressive ally.

In an email to Labor Department employees, Solis said she came to her decision while spending time with her family over the holiday, ultimately deciding to return home to California for a next step that she didn't elaborate on, although many people suspect she may run for office in southern California.

"I enjoyed my first opportunity in years to reflect on the past and my future, with an open mind and an open heart," the Los Angeles native said. "After much discussion with family and close friends, I have decided to begin a new future, and return to the people and places I love and that have inspired and shaped my life."

Solis, a former California congresswoman, came to the Labor Department in 2009 with progressive credentials, giving hope to liberal worker advocates who felt the agency had catered to the business community during the George W. Bush years. Solis' department ultimately carried out an agenda widely favored by labor groups such as the AFL-CIO, although her efforts were often stymied by anti-regulatory Republicans in Congress and, in at least one case, a White House concerned with appearing anti-business.

In her email to staff, Solis noted strides the agency made on job training, the role it played in helping craft employment regulations to Obamacare and its efforts to help military veterans find a way into the workforce after war.

"Her efforts have helped train workers for the jobs of the future, protect workers' health and safety and put millions of Americans back to work," the White House said in a statement.
Arguing that Solis stood "on the side of working families," AFL-CIO President Richard Trumka, in a statement on her announcement, said the outgoing secretary "talks tough and acts tough on enforcement, workplace safety, wage and hour violations and so many other vital services."
Similarly, the Service Employees International Union called her "an unwavering supporter of workers' rights and ... the embodiment of the type of public servant that our country needs."

Solis' efforts on workplace safety, perhaps more than anything else, revealed the challenges of her job. Her department introduced a handful of pro-worker regulations that were strongly challenged by business groups and GOP members of Congress, creating enough pressure to delay the rules at the White House or even scuttle the reforms. That includes a controversial tightening of child labor laws in agriculture that Solis, the first Latina to head a federal agency, had championed on behalf of child and migrant workers.

The new rules would have further restricted the work activities that minors can perform on farms, reforms that child labor advocates described as commonsense. But in an embarrassing turn, the agency ultimately withdrew the proposals as the White House came under increasing political fire from the right in an election year.

There were indications even before her tenure started that Solis' job wouldn't be easy. During her confirmation hearings, she was grilled on her ties to a pro-labor advocacy group, and Republicans held up her confirmation repeatedly before she managed to be sworn in.
In House hearings during the last four years, Republicans often assailed the Solis Labor Department as an alleged job-killer and ally of unions, and GOP members of the House often tried to hinder Labor Department initiatives by attaching riders to funding bills for the agency.
Solis noted the Labor Department's recovery of back wages for slighted workers as one of her agency' major accomplishments. Worker advocates believe the agency never has enough resources to adequately carry out such enforcements, though last year the department's wage-and-hour division recovered more than $280 million for the benefit of more than 300,000 workers, the largest single-year sum to date, according to the agency.
"Leaving the department is one of the most difficult decisions I have ever made, because I have taken our mission to heart," Solis said in her outgoing email. "As the daughter of parents who worked in factories, paid their union dues and achieved their goal of a middle class life, and as the first Latina to head a major federal agency, it has been an incredible honor to serve."
Dear Colleagues:

Over the Christmas and New Year holidays with my family in California, I enjoyed my first opportunity in years to reflect on the past and my future, with an open mind and an open heart. After much discussion with family and close friends, I have decided to begin a new future, and return to the people and places I love and that have inspired and shaped my life.

This afternoon, I submitted my resignation to President Obama. Growing up in a large Mexican-American family in La Puente, California, I never imagined that I would have the opportunity to serve in a president's Cabinet, let alone in the service of such an incredible leader.

Because President Obama took very bold action, millions of Americans are back to work. There is still much to do, but we are well on the road to recovery, and middle class Americans know the president is on their side.

Together we have achieved extraordinary things and I am so proud of our work on behalf of the nation's working families. It has been more than an honor to work alongside you in fulfilling the department's mission. Working with all of you as the nation's 25th secretary of labor, I have come to learn that the work we do every day is indeed a labor of love.

I am humbled by the commitment of every single employee of this department – from the folks here in Washington to those who directly touch communities out in the field. Each of you brings passion to your work, and collectively, that makes a significant difference in the lives of our nation's working families.

We have much to be proud of. In the past four years, more than 1.7 million people have completed federally-funded job training programs; of those, more than one million have earned industry-recognized credentials. In addition, Labor Department investments in our community colleges have expanded their capacity to provide local, flexible, employer-specific job training to millions of Americans, and transformed these institutions into engines of economic growth.

Under the American Recovery and Reinvestment Act, we were the steward of more than $67 billion for unemployment insurance benefits, job training and placement, and worker protection. With ingenuity and integrity we ensured that these monies were carefully targeted to maximize job creation so that working people received the help they needed and deserved.

We also played an important and active role in crafting regulatory actions to implement key aspects of the Affordable Care Act. Our work will help make President Obama's vision of a health care system that works for America a reality for millions of people.

We have helped businesses big and small see the value of hiring returning military service members, and have fostered innovative efforts to help women and homeless veterans.

And I am particularly proud to say that, as a result of our enforcement efforts, we have saved workers' lives.

Calendar year 2011 saw the fewest-ever mine fatalities. Fatalities in general industry and construction are at historic lows.

Because of our work, more people are receiving the wages they are owed. Last year we conducted the largest number of investigations in recent memory, collecting the most back wages in our history (more than $280 million on behalf of more than 300,000 workers denied their rightful pay, overtime or leave benefits). In these recoveries, what may seem to some as small change makes a huge difference for those who live paycheck-to-paycheck. In addition, our enforcement and informal resolution programs resulted in the recovery of almost $5 billion dollars for retirees and their families.

Leaving the department is one of the most difficult decisions I have ever made, because I have taken our mission to heart. As the daughter of parents who worked in factories, paid their union dues and achieved their goal of a middle class life, and as the first Latina to head a major federal agency, it has been an incredible honor to serve.

It has been my privilege to call you colleagues and friends. Thank you for all you have done and will continue to do to make life more just and safer for workers across this country.

I am counting on you to keep up the good work. God bless you. And I will miss all of you.

Sincerely,

Hilda L. Solis
U.S. Secretary of Labor

Before You Go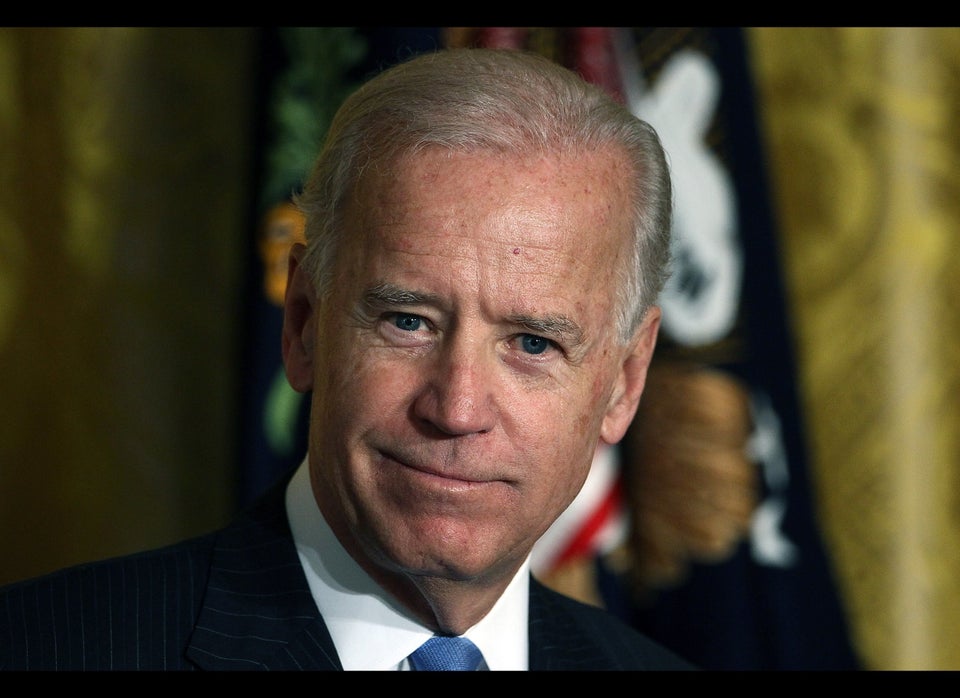 The Obama Cabinet
Popular in the Community