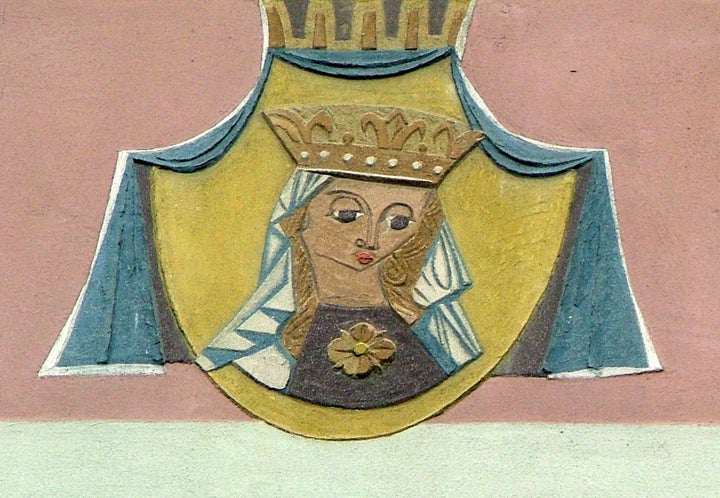 On Oct. 7, Pope Benedict XVI declared Hildegard of Bingen a Doctor of the Church (one of only four women so named in 2,000 years of history).
Why? There is not a single hint as to why in the vacuous Vatican announcement. But in my new book, "Hildegard of Bingen, A Saint for Our Times: Unleashing her Power for the 21st Century," published by Namaste Press, there are myriad reasons why Hildegard speaks to the depths of our personal and cultural needs in our times. It so happens that few of her perspectives parallel those of the misogynist Vatican of today and indeed the past 43 years.
Principal among her gifts is bringing back the Divine Feminine, which she does in many ways. She calls for Creativity and she testifies to it. She not only immersed herself in the science of her time ("all science comes from God" she says); wrote the first opera ever in the West and composed 72 songs of rich musical originality; painted 36 paintings, a number of them mandalas; but she was also a healer and author of 10 books. AND she critiqued the patriarchal powers of her day including Kings, Emperors, Popes, Abbots, Bishops, etc. She preached in churches and monasteries all over Germany and Switzerland (today's pope forbids women to preach at all).
She constantly calls for justice, as in this letter to Pope Anastasius: "You, O Rome, are like one in the throes of death. You will be so shaken that the strength of your feet, the feet on which you now stand, will disappear. For you don't love the King's daughter, Justice." She says the pope is surrounded by "evil men who cackle like hens and scare themselves cackling in the night" (a fine description of the Roman curia in our day as well). She says:
"the Catholic chair of Peter will be shaken through erroneous teaching ... the Vineyard of the Lord smolders with sorrow ... The injustice of the clergy will be recognized as thoroughly despicable. And yet no one will dare to raise a sharp and insistent call for repentance."
She did raise such a call in her day and in ours, with the pedophile scandals and their cover-up by bishops and popes alike; her voice is a thunderous one to wake people from their denial and their fear to do what she did: raise a sharp and insistent call for repentance.
She teaches what I call "original blessing" when she says the world was created by a young Lady named Love and that all things were made in Love (the pope called my book "Original Blessing" "dangerous and deviant" but here Hildegard is speaking of the identical teaching 800 years ago).
Is it any wonder that the last chapter is called: "Is Hildegard a Trojan Horse Entering the Gates of the Vatican?" I believe in irony and I happily celebrate the irony that the current anti-woman pope (who is now attacking Catholic sisters and even the Girl Scouts!) has declared Hildegard, a nature-based mystic and a fighter for justice inside and outside the church, a herald of the Divine Feminine to a patriarchal world and church, a Doctor of the Church. Do we have the courage to listen to her?
REAL LIFE. REAL NEWS. REAL VOICES.
Help us tell more of the stories that matter from voices that too often remain unheard.