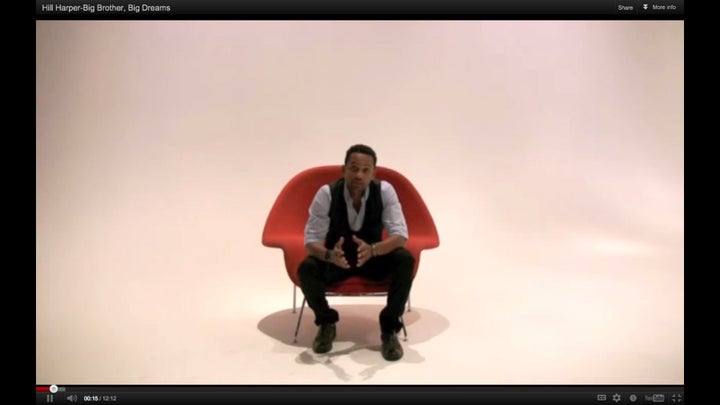 For the first part of my life, I lived in Haiti. I remember some of that time, but it comes to me in spurts. What I remember most is the life we started here in America. Attending school, making friends and adjusting to a new culture were part of my growing process here. It came with so many liberties which were not prevalent in my native land; the freedom, the abundance of resources available to us -- food, education, material possessions. The opportunities were extraordinary. Yes, we faced hardship growing up in the '70s and '80s, with racial stereotyping, crime, drugs taking over certain neighborhoods. But, I still recall having a positive experiences and people in my life to guide me, either by choice, need or force, preventing me from going down the wrong path. Thank goodness for my mother's relentless passion, love, dedication and sense of responsibility. My sister, brother and I grew up to be dependable, socially conscious adults.
Today, having my own children, I see the challenges my mother faced with my siblings and me. (Admittedly, more so me than my sister.) Dealing with life on your own is challenging enough, but adding other people to the equation makes it even more difficult -- children, little beings who depend on you, look up to you, and can't do for themselves. It seems insurmountable at times.
This is why public figures, entertainers, politicians and spiritual leaders have such a great impact in the lives of our children. They have access to them when we don't. When we sit them in front of the movie, television or computer screen, we are inadvertently allowing others to raise our children. We should have a hand in helping to introduce positive role models, by whom they should be influenced.
Take for example, Hill Harper -- educator, author, actor and Harvard alumnus. He is now a movie producer, for the upcoming film 1982, by Tommy Oliver, and starring Sharon Leal, Elise Neal, Bokeem Woodbine, Quinton Aaron, Wayne Brady, Lala Valasquez, the legendary Ruby Dee and the young, talented Troi Zee.
Many of us may know him from his portrayal of Dr. Sheldon Hawkes on the CBS drama CSI: NY. We may also know him through his books, Letters to a Young Brother: MANifest Your Destiny (2006), Letters to a Young Sister: DeFINE Your Destiny (2008) and How Men and Women Can Build Loving, Trusting Relationships (2010). His fourth book, The Wealth Cure: Putting Money in Its Place, was published in 2011.
However, what some of us may not know about Mr. Harper is that he is the son of Harry Harper, a psychiatrist, and Marilyn Hill, one of the first black practicing anesthesiologists in the United States. He was always taught the importance of education, which reinforces the idea that our choices in life greatly impact the lives of our children, for children mimic what they see. Harper speaks passionately about the importance of young people having role models who look like what they see in the mirror.
Harper's success was not necessarily obtaining higher education and building his personal wealth, or having close relationships with high-profile people, such as President Barack Obama. It's that he uses his position for the greater good and gives back to young people. He takes the responsibility of being a role model seriously and it is a source of immense joy.
A big supporter of the arts, Harper's new role as producer of the film 1982 is one way he has taken control of not only his own destiny, but that of the next generation. He wants them to succeed. He is determined to tell "our" story. You can hear it in his voice and see it in his eyes. And he endeavors tirelessly to that end.
Calling all HuffPost superfans!
Sign up for membership to become a founding member and help shape HuffPost's next chapter