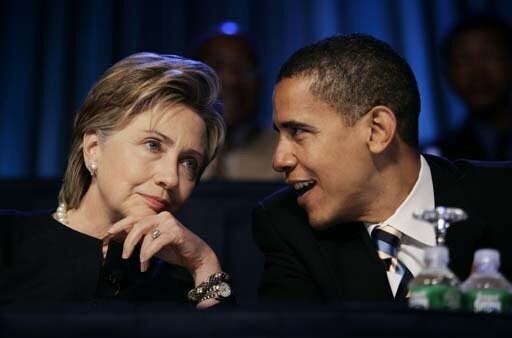 Today's Washington Post repeats the suggestion that Obama could appoint Hillary to the Supreme Court.
I'm guessing that even if he offered, she would say no.
Judges in general lead an almost monastic existence, Supreme Court judges even more so. Once you become a judge your peer group (other lawyers) can no longer treat you with the same camaraderie as before and you lose a great deal of the social interaction you previously enjoyed. Other judges and your law clerks become your new colleagues and your whole world consists of your chambers, your courtroom, and your lawbooks with the occasional speaking appearance at a bar association where you are greeted with polite applause.
On some level she might welcome a retreat from the mad world of politics to the lofty intellectual heights of the court -- especially after the last two years' brutal campaign -- and relish the idea of making her mark in a way that would affect generations to come. But I have a feeling that Our Girl wouldn't be happy in that world for long.
There is too much left for her to do, she just has to figure out what.
You have to sympathize with her current predicament. Where does she go from here after cracking that glass ceiling so intensely it will simply disintegrate the next time a woman touches it. Then, realizing that perhaps when it finally happens she will probably be standing on the sidelines cheering for the youngster who finally breaks through.
God bless her for doing what she has done. Let's all enjoy her time in the crisp Rocky Mountain air tonight while she stands in sight of the mountaintop that she is not going to reach; at least not this year. And, let's celebrate her incredible effort at irreparably damaging that glass ceiling.
Whatever she does next, she will forever be the patron saint of all women politicians who follow.