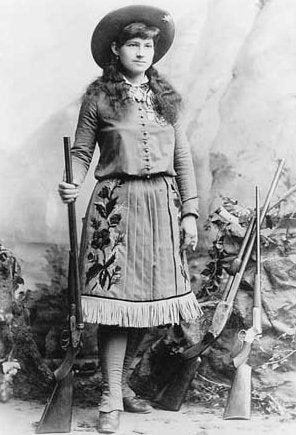 CNN reported Saturday that Democratic Presidential Candidate Hillary Clinton touted her experience with guns and hunting to a crowd in Indiana:
Hillary Clinton appealed to Second Amendment supporters on Saturday by hinting that she has some experience of her own pulling triggers.

"I disagree with Sen. Obama's assertion that people in our country cling to guns and have certain attitudes about trade and immigration simply out of frustration," she began, referring to the Obama comments on small-town Americans that set off a political tumult on Friday.

She then introduced a fond memory from her youth.

"You know, my dad took me out behind the cottage that my grandfather built on a little lake called Lake Winola outside of Scranton and taught be how to shoot when I was a little girl," she said.

"You know, some people now continue to teach their children and their grandchildren. It's part of culture. It's part of a way of life. People enjoy hunting and shooting because it's an important part of who they are. Not because they are bitter."
Clinton said she has hunted ducks.
ABC News later reported that Clinton also visited a restaurant in Crown Point, Indiana to share a shot of whiskey with the locals:
Clinton stood by the bar and took a shot of Crown Royal whiskey. She took one sip of the shot, then another small sip, then a few seconds later threw her head back and finished off the whole thing.

Clinton later sat down at a table and enjoyed some pizza and beer, and called over Mayor Tom McDermott of Hammond, Ind., to come join the table.

"Every time I get around you we start drinking, senator," the mayor exclaimed.

Clinton nodded and raised her glass.

"It's Saturday night, though, Tom," she said.
Popular in the Community