On Jan. 20, 2007, then-Sen. Hillary Clinton (D-N.Y.) announced her 2008 White House presidential bid.
"I'm in, and I'm in to win," Clinton said.
According to The Washington Post, Clinton's campaign advisers said her announcement was intentionally timed to "come shortly before President [George W.] Bush's State of the Union address on Tuesday night" in order to "draw a contrast with the administration's record."
"As a senator, I will spend two years doing everything in my power to limit the damage George W. Bush can do. But only a new president will be able to undo Bush's mistakes and restore our hope and optimism," Clinton said.
At the time of her announcement, a nationwide Washington Post-ABC News poll showed Clinton as the Democratic front-runner, with support from 41 percent of Democrats, compared with then-Sen. Barack Obama (D-Ill.), who had 17 percent of Democratic support.
"As we campaign to win the White House, we will make history and remake our future," the former first lady said.
Clinton is expected to make a decision on a 2016 presidential bid later this year.
Watch Clinton's 2008 announcement above.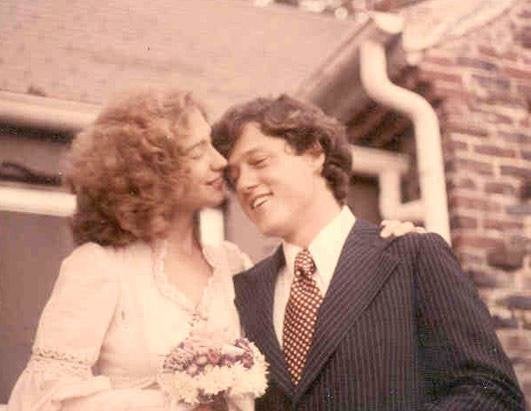 Hillary And Bill Through The Years