Early polls are not always a good determinant of who will ultimately win the race, but they provide good insight. Often, those who start off strong tend to finish strong, though they do not always necessarily become the winner.
Clinton today looks fairly similar to Clinton in 2008, except the gap is much wider between her and any of her 2016 potential opponents. According to the poll trend averages reported by Pollster.com, between Jan. 1 and April 12, 2007, Clinton led the national Democratic field with around 35 percent of the vote, and Barack Obama came in 13 points behind her with roughly 22 percent.
In the current election cycle, HuffPost Pollster, which aggregates all publicly available polls on elections, finds that Clinton leads with 60 percent of the vote during the same time frame, Jan. 1 to 12, 2015. Her next potential rivals, Vice President Joe Biden and Sen. Elizabeth Warren, come in 48 points behind, with 12 percent of the vote. (Neither Biden nor Warren has announced any intention to run.) A March 2015 Pew study also found broad support for Clinton among Democrats and showed that her recognizability is unmatched compared to other potential candidates; only Biden came close.
Although where Clinton stood nationally then and now has significance, when looking at who will win the nomination, Iowa and New Hampshire hold much greater weight. The states are the first caucus and primary of the election season, and they often set the tone for the rest of the nation. State-level data for Iowa and New Hampshire tends to be scarce in the early months of the primary, but a look at what is available is still useful.
Iowa 2008:
At the start of 2007, from January to April, Clinton was second to John Edwards in the Iowa caucus with slightly less than 20 percent of the vote, according to results from Pollster.com. John Edwards continued to hold on to the lead in the first part of 2007, while Clinton grew to be more competitive as the race advanced. Obama pulled ahead in the last quarter and went on to win with 38 percent of the vote to Clinton's close 30 percent.
Iowa 2016:
Clinton appears far better positioned in Iowa for 2016. Although there are only 3 data points currently available between January and April 2015, Clinton has a far wider lead than any potential opponent heading into Iowa this time around. According to HuffPost Pollster, she averages 62 percent over the next runner-up, Biden, who trails her by an average of 44 points.
New Hampshire 2008:
Similarly Clinton held on to the lead in New Hampshire from January to April of 2007. She had around a 32 percent lead during that period, roughly 9 points higher than Obama. New Hampshire became very competitive between the two as the race advanced and was forecast to go to Obama, but Hillary ended up carrying the state in a close election with 39 percent to Obama's 36 percent.
According to FiveThirtyEight, Hillary Clinton's lead in Iowa and New Hampshire is the "most dominant" for an incumbent this early since 1972. A comparison of where she stands nationally, in Iowa and in New Hampshire compared to previous candidates' standings during the same time puts her on the same track as previous winners. Among previous non-incumbents, only Al Gore in 2000 comes close.
In the battle for the 2008 nomination, Clinton began as a frontrunner, but fell short of Obama (though not by much). In 2016, against a weaker field, her starting position is far stronger.
Support HuffPost
The Stakes Have Never Been Higher
Before You Go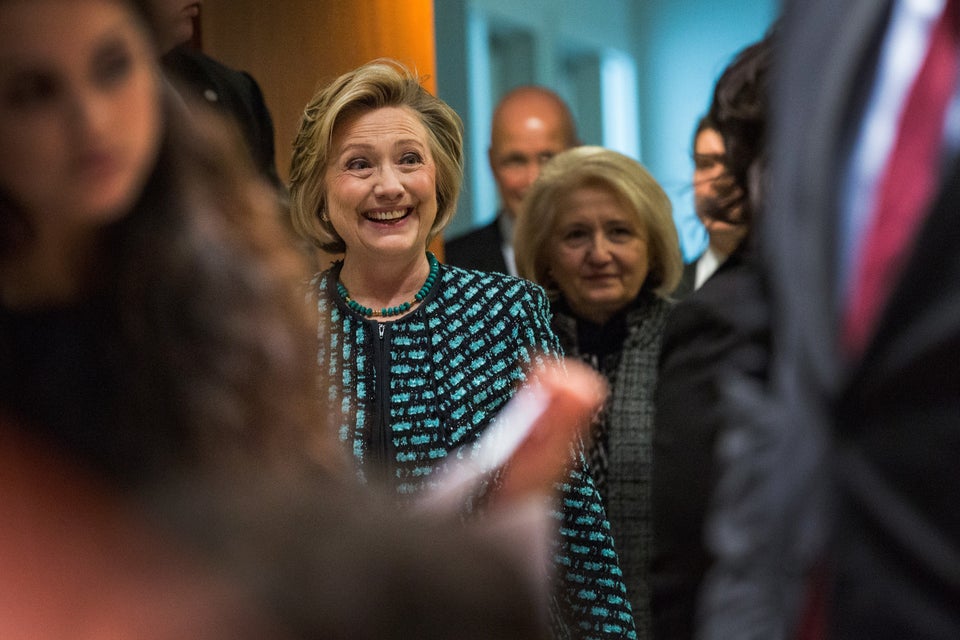 Hillary Clinton
Popular in the Community