A new poll released Friday finds Hillary Clinton easily leading two possible 2016 GOP rivals, even as her favorability rating has dropped from earlier months.
If the 2016 presidential election were today, Clinton would beat both former Florida Gov. Jeb Bush (R) and Sen. Rand Paul (R-Ky.) by 8 points, according to Quinnipiac University, leading Bush 48 percent to 40 percent and Paul 49 percent to 41 percent.
Vice President Joe Biden fared worse, trailing both Republicans by several points. Bush led Biden 44 percent to 38 percent, while Paul led him 43 percent to 39 percent.
Both Clinton and Biden saw their favorability ratings drop significantly from February, although a majority still views Clinton favorably. Fifty-two percent of voters held a positive impression of her, down from 61 percent in a February Quinnipiac poll. Biden's favorability rating was 37 percent, down from 46 percent in February.
Some of that change may be due to questions asked in the surveys -- in the newest poll, respondents were asked about the election matchups before they were asked about the favorability ratings, while the previous survey didn't include any questions about 2016.
But other polls have also found Clinton's numbers dipping since she ended her tenure as secretary of state. HuffPost Pollster, which combines all publicly available polling, finds that her average rating is now under 53 percent, down from nearly 60 percent in November.
Paul and Bush remained lesser known than either Democrat, with more than 40 percent of voters saying they hadn't heard enough about them to form an opinion. Paul was viewed favorably by 32 percent of voters, compared to 24 percent who saw him unfavorably. Bush's favorable and unfavorable ratings were even, at 29 percent.
The Quinnipiac poll surveyed 1,419 registered voters by phone between May 22 and May 28.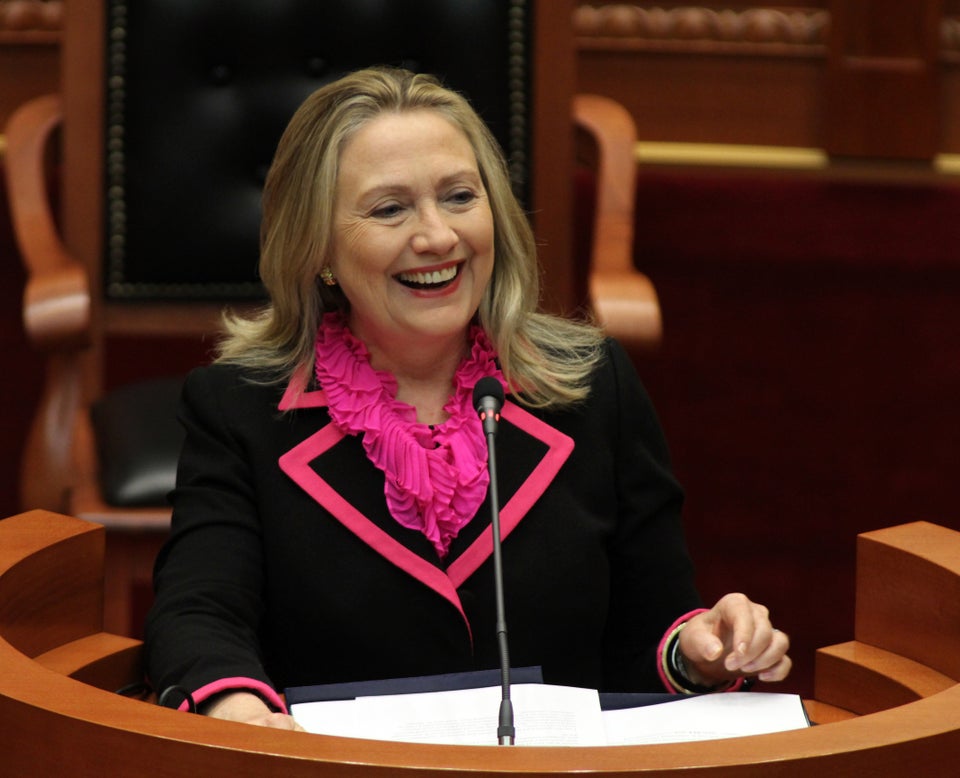 Which Women Might Run In 2016?
Popular in the Community