WASHINGTON -- Democratic presidential candidate Hillary Clinton declined to identify a woman she thinks should share the $10 bill with Alexander Hamilton when the Treasury Department releases a redesigned note in 2020.
"I don't like the idea that as a compromise you would basically have two people on the same bill. One would be a woman. That sounds pretty second class to me," Clinton told CNN's Brianna Keilar in her first one-on-one nationally televised interview of the 2016 race on Tuesday. "So I think a woman should have her own bill."
In June, the Treasury Department announced that a to-be-determined woman will share the $10 bill with Hamilton, who was the first Treasury secretary. That decision immediately invited criticism since Hamilton was a critic of slavery while former President Andrew Jackson, who would remain on the $20 bill, was a slave owner and Indian killer.
"You know, I am very torn about it. I want a woman on a bill. I don't know why they take the $10 bill. Some people are now agitating for the $20 bill," Clinton added. "You know, I want a woman on the bill. And I think that it might be easier to change the $20 than it is to change the $10. But we'll see ... And it may be more appropriate to look at the $20 than the $10."
The Treasury Department plans to seek public input as to which woman should share the note with Hamilton. Secretary Jack Lew will announce the department's decision later this year.
In the CNN interview, Clinton also wouldn't choose a favorite between the "Saturday Night Live" actresses who have portrayed her: Amy Poehler and Kate McKinnon.
"Amy's a friend of mine and Kate's doing a great job," she said. "You're not going to get me to pick one or the other ... I think I'm the best Hillary Clinton."
Before You Go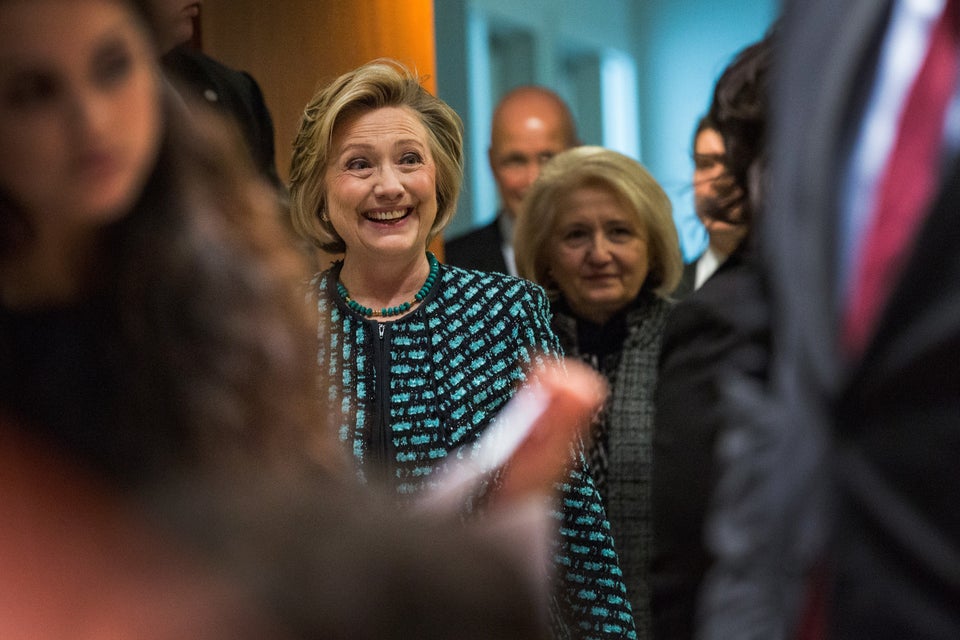 Hillary Clinton
Popular in the Community