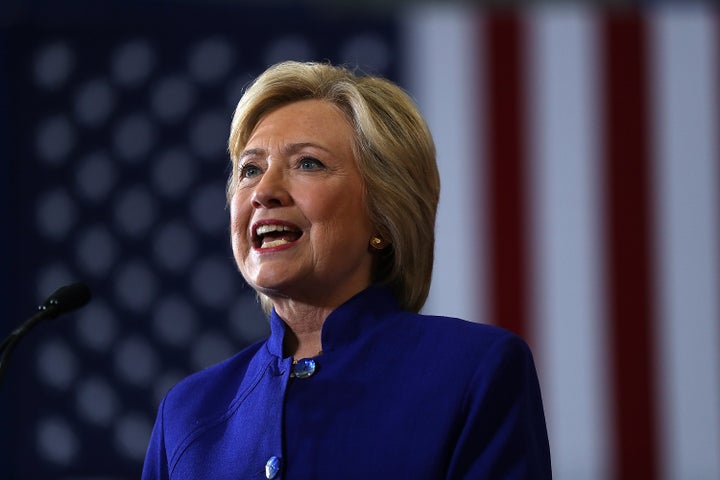 There's a common motif in some of the recent ads from Democratic presidential nominee Hillary Clinton: skipping narration almost entirely to show the faces of children, teens and veterans as they listen to the disparaging words of her Republican opponent, Donald Trump.
The idea is that watching people react to Trump helps voters see themselves in those individuals' shoes, a Clinton campaign official said. It also allows the campaign to run a negative ad on Trump by letting him speak for himself.
The meta approach is in three television ads, including one that came out Thursday evening. The latest spot shows teen girls looking at themselves in the mirror, juxtaposed with clips of Trump putting down women for their appearance ― saying things like "I'd look her right in that fat ugly face of hers" and "a person who's flat-chested is very hard to be a 10." The message to voters at the end: "Is this the president we want for our daughters?"
The strategy is even more overt in the other two ads, which show people watching Trump on television. In the first, called "Role Models," children look on as Trump mocks a reporter with a disability, says Mexico is sending rapists across the border and boasts that he "could stand in the middle of Fifth Avenue and shoot somebody" without losing votes.
In the other, veterans and their family members watch clips of Trump saying Sen. John McCain (R-Ariz.) ― who was a prisoner of war for more than five years ― wasn't a hero because he was captured, and likening his own sacrifices as a businessman to those of parents whose child died fighting for the U.S.
That ad was supplemented by a web video of one of the veterans, Joel Sollender, coming close to tears while explaining being captured by the Nazis during World War II. Trump "is everything I would not want to be or emulate, and I would hope we would not adulate a man like him," he says.
Tad Devine, a Democratic media consultant not affiliated with the Clinton campaign, said he thought the ad that came out this week was "particularly effective."
"Trying to let voters see Trump through the eyes of other voters is a really good way to deliver a message that this guy is way outside the mainstream of American politics, that he's a dangerous candidate for president, that he's unfit for office," he said. 
Calling all HuffPost superfans!
Sign up for membership to become a founding member and help shape HuffPost's next chapter
BEFORE YOU GO
PHOTO GALLERY
Hillary Clinton accepts nomination