Hillary Clinton sat down with HIV/AIDS activists at her campaign headquarters in Brooklyn, New York, on Thursday, where they discussed how to eradicate the epidemic across the U.S. and abroad.
Clinton looked to build on her work as Secretary of State, during which she began an ambitious plan to bring in an "AIDS-free generation."
"We need to rededicate ourselves to fighting AIDS and leaving no one behind," Clinton said, while sitting alongside AIDS activist Peter Staley.
The presidential hopeful's plan to curb HIV and AIDS -- which she noted "disproportionately impact gay and bisexual men, communities of color, transgender people and young people" -- looks to increase research and expand the use of medications like PrEP. She also focused on the cost of treatment and added that she hopes to cap out-of-pocket expenses for those living with HIV/AIDS.
Hear more of Clinton's thoughts on the HIV/AIDS epidemic in the video above.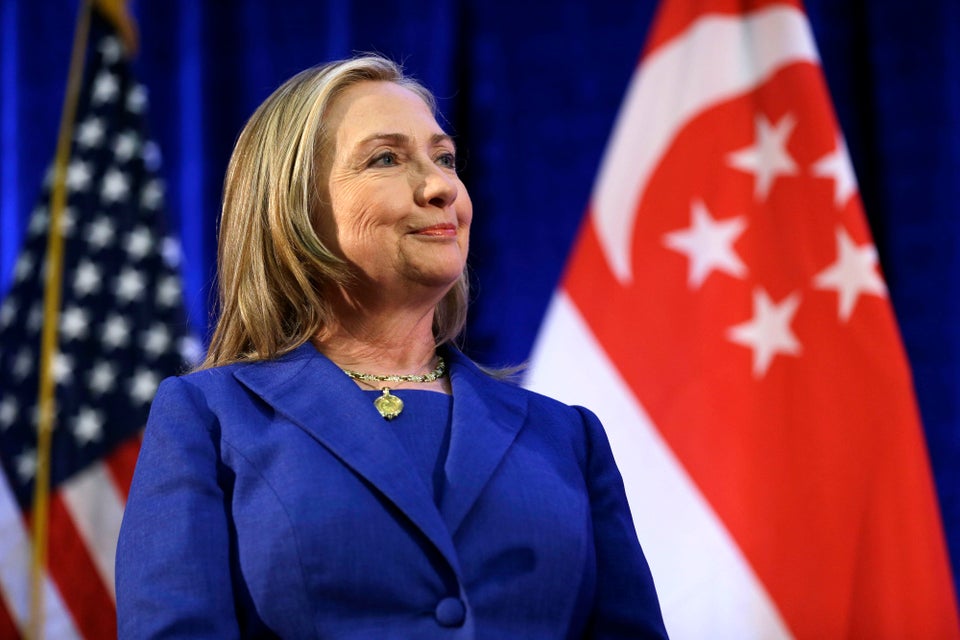 Hillary Clinton
Popular in the Community