Presumptive Democratic presidential nominee Hillary Clinton on Wednesday spoke out against the shooting death of Alton Sterling at the hands of police, calling Sterling's death a "tragedy" and reiterating her calls for "common sense reforms" for policing and criminal justice.
"From Staten Island to Baltimore, Ferguson to Baton Rouge, too many African American families mourn the loss of a loved one from a police-involved incident," Clinton said in a statement. "Something is profoundly wrong when so many Americans have reason to believe that our country doesn't consider them as precious as others because of the color of their skin."
Sterling, a 37-year-old black man, was shot and killed by police officers early Tuesday morning while selling CDs outside of a Baton Rouge, Louisiana, convenience store.
Video of the incident shows police officers pummeling Sterling to the ground and then firing several bullets into his chest. They were responding to reports of Sterling carrying a gun and threatening others in front of the store, but the store owner said Sterling wasn't holding a weapon.
"Incidents like this one have undermined the trust between police departments and the communities they serve. We need to rebuild that trust. We need to ensure justice is served," she said. "That begins with common sense reforms like ending racial profiling, providing better training on de-escalation and implicit bias, and supporting municipalities that refer the investigation and prosecution of police-involved deaths to independent bodies. All over America, there are police officers demonstrating how to protect the public without resorting to unnecessary force. We need to learn from and build on those examples."
Throughout the Democratic primaries, Clinton campaigned with and received endorsements from several loved ones of black men and women who died following police encounters, such as the mothers of Eric Garner and Sandra Bland. Contrasting herself with her primary opponent Sen. Bernie Sanders (I-Vt.), she emphasized her commitment to passing stricter gun laws and addressing racism in addition to poverty.
"We need to acknowledge some hard truths about race and justice in this country, and one of those hard truths is that racial inequality is not merely a symptom of economic inequality," Clinton said last year. "Black people across America still experience racism every day."
Before You Go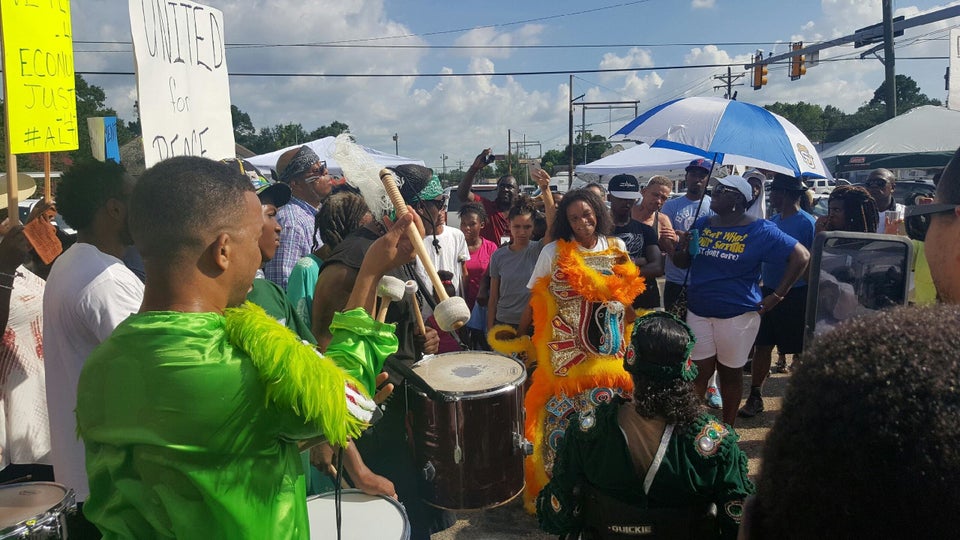 Baton Rouge Shows Support For Alton Sterling
Popular in the Community