WASHINGTON -- Hillary Clinton's presidential campaign tried to make sure as many people as possible heard former Florida Gov. Jeb Bush's (R) "anchor babies" comment Thursday, sending it out to supporters through text messages.
In a clever use of innovative digital technology, Clinton's campaign texted supporters Thursday afternoon that they could hear what the GOP presidential candidate says "about Latinos when he thinks no one is listening." People who texted back the words "HEAR" then received an automated call with audio of Bush's remarks in both English and Spanish.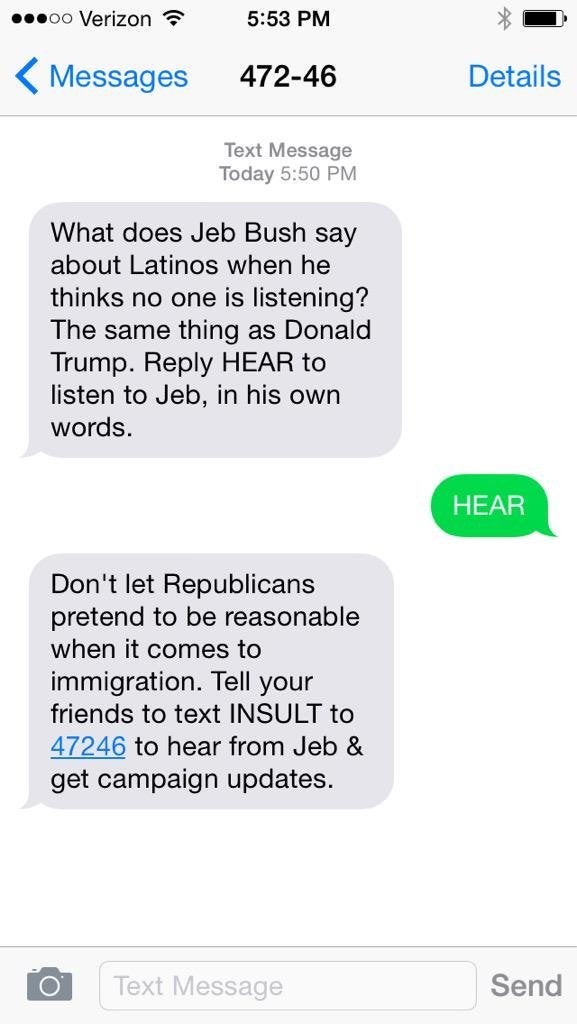 People who texted "insult" were then treated to a photo of Bush and fellow GOP presidential candidate Donald Trump, who has made extreme remarks about immigration.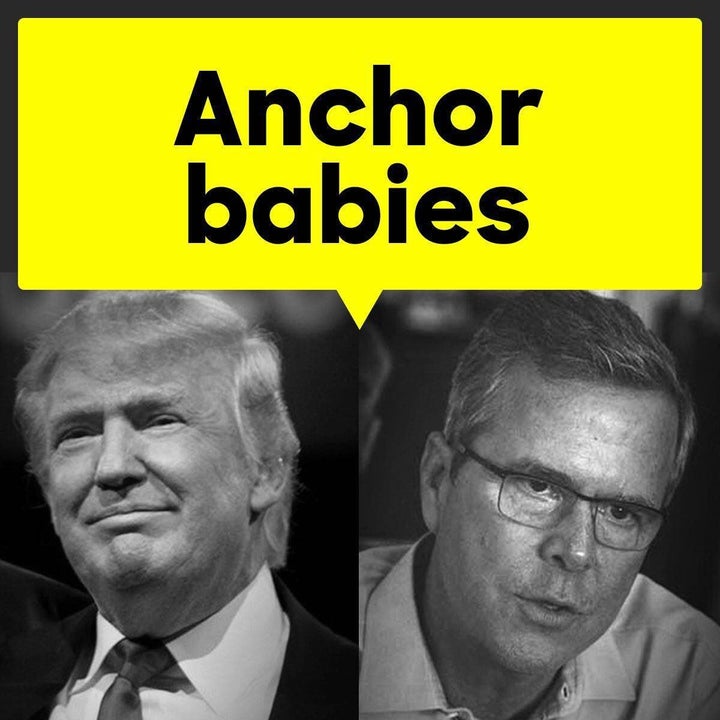 Bush made his comments Wednesday, using a derogatory term for U.S.-born children of undocumented immigrants who are automatically granted citizenship under the 14th Amendment.
"If there's fraud or if there's abuse, if people are bringing, pregnant women are coming in to have babies simply because they can do it, then there ought to be greater enforcement," he said. "That's the legitimate side of this. Better enforcement so that you don't have these, you know, 'anchor babies,' as they're described, coming into the country."
Bush later told reporters that he had no regrets about using the term.
Popular in the Community