Hillary Clinton and Angela Merkel celebrated their shared love of pantsuits on Tuesday as the German Chancellor attended a state luncheon with a style-themed gift in tow.
According to a pool report, Merkel gave our S.O.S. a framed copy of a front page of Frankfurter Allgemeine newspaper, which showed a glimpse of the two women -- one clad in a purple jacket and black slacks, and one in a fuchsia jacket and black slacks -- alongside the text, "Which one is Merkel and which one is Clinton?"
The other side revealed the answer and brought the yuks.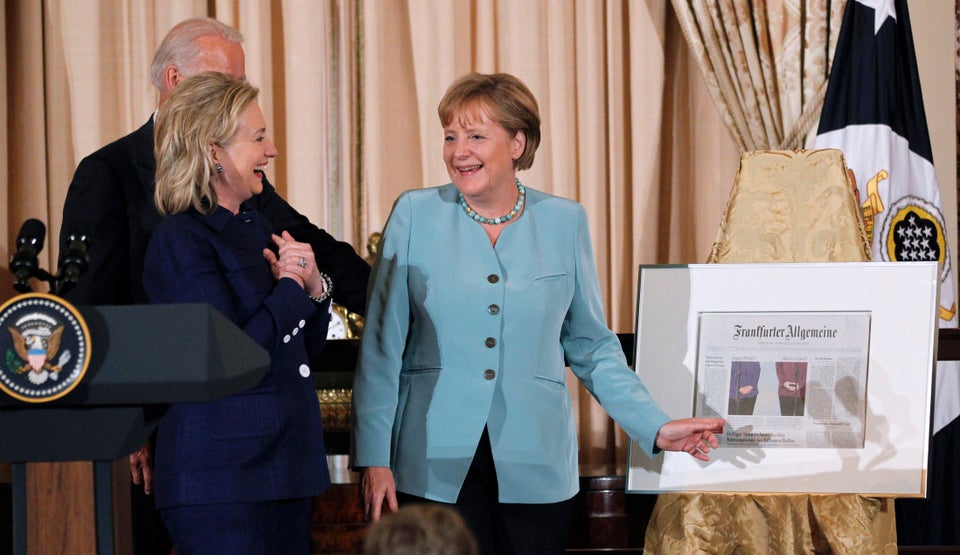 Related