WASHINGTON -- Hillary Clinton would take executive action as president to "ban the box" within the federal government and for federal contractors, preventing questions about criminal history in the early stages of the hiring process for most positions, the Democratic presidential candidate will announce Friday.
A Clinton aide said the former secretary of state would make the announcement at a rally in Atlanta, as she rolls out her criminal justice agenda over the next few days.
President Barack Obama has called on employers to "ban the box" on job applications -- a reference to the checkbox that sometimes appears on such forms next to a question like "Have you ever been convicted of a misdemeanor or a felony"? -- but he hasn't prevented federal contractors from asking about criminal history in the early stages of the hiring process.
Two of Clinton's rivals for the Democratic nomination, former Maryland Gov. Martin O'Malley and Sen. Bernie Sanders (I-Vt.), have supported "banning the box" to make it easier for formerly incarcerated people to find employment. O'Malley's criminal justice plan says he would make the federal government "a model employer by adopting fair chance hiring policies for all federal contractors and agencies," while Sanders signed a letter to Obama earlier this year pressing the administration to ban questions about convictions until later in the hiring process.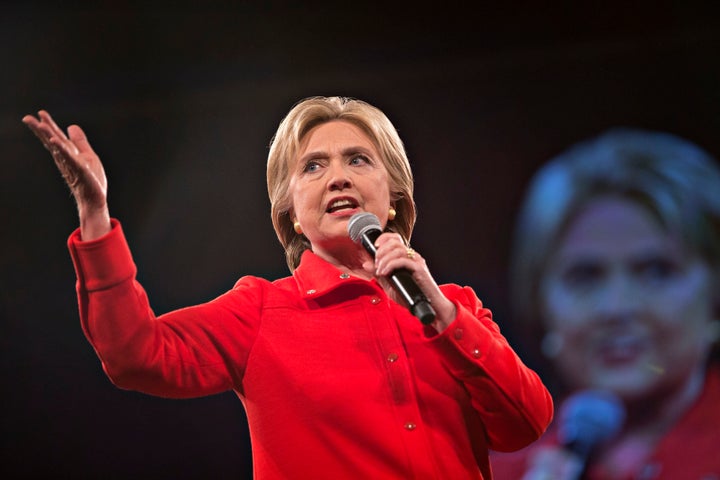 An aide to Clinton said her policy would have limited exceptions, and that it would be intended to allow people with a criminal history to show their qualifications without being eliminated in the early stages of the process.
Clinton will also discuss her desire to eliminate the disparity between crack and powder cocaine in federal sentencing guidelines and to have that change applied retroactively. She is also expected to speak about the need to ban law enforcement officers from relying on race when conducting spontaneous investigations.
Popular in the Community