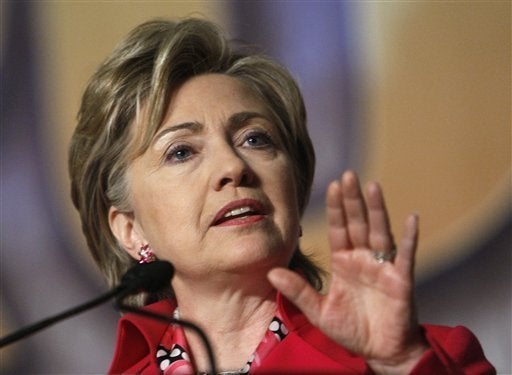 UPDATE: Mark Halperin is reporting comments from an anonymous Clinton official:
"Bill Richardson is clearly embarrassed that he broke his promise to them. He should come out and tell the truth and admit that he told both Clintons that Obama wasn't ready and can't win."
Sen. Hillary Clinton, D-N.Y., and former President Bill Clinton are making very direct arguments to Democratic superdelegates, starkly insisting Sen. Barack Obama, D-Ill., cannot win a general election against presumptive Republican nominee, Sen. John McCain, R-Ariz.

Sources with direct knowledge of the conversation between Sen. Clinton and Governer Bill Richardson, D-N.M., prior to the Governor's endorsement of Obama say she told him flatly, "He cannot win, Bill. He cannot win."
Watch the segment from ABC News.
Popular in the Community