For a lot of people, the most shocking aspect of the 2016 campaign was that Hillary Clinton didn't win. In her new memoir What Happened, Clinton details another surprising aspect of the whole experience: how much time she had to spend on her beauty routine.
Refinery29 shared an excerpt from the record-setting book Wednesday, in which Clinton reveals that after adding it all up, she found the amount of time she spent in the hair and makeup chair during the campaign totaled "600 hours, or 25 days," she wrote. "I was so shocked, I checked the math twice."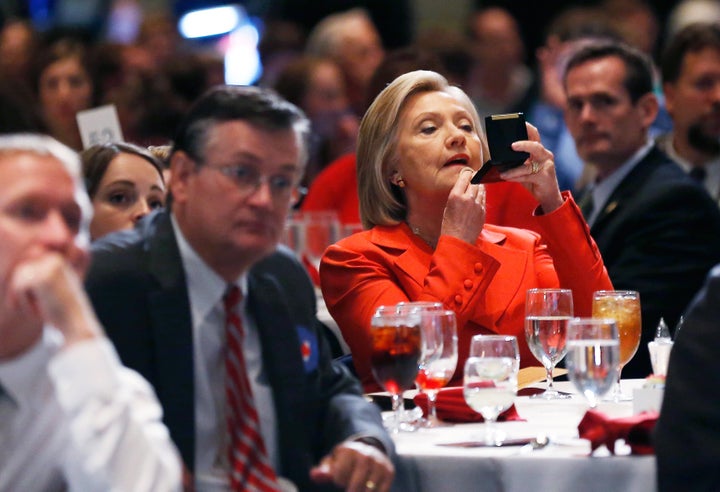 Clinton wrote she has never "gotten used to how much effort it takes just to be a woman in the public eye." And to this day, she comes under constant scrutiny for her looks, a reality not experienced by her male counterparts.
Her dream, she said, is to live in a world where beauty routines aren't the hotly discussed topic at hand.
"So I sigh, and keep getting back in that chair, and dream of a future in which women in the public eye don't need to wear makeup if they don't want to, and no one cares either way."