"For me, this is not just a matter of policy, it's personal. I stood next to President Obama as the Marines carried those flag-draped caskets off the plane at Andrews. I put my arms around the mothers and fathers, the sisters and brothers, the sons and daughters, and the wives left alone to raise their children," she said, her voice breaking.
"It has been one of the great honors of my life to lead the men and women of the State Department and USAID," she continued. "They get up and get to work every day, often in difficult dangerous circumstances, because they believe, as we believe, the United States is the most extraordinary force for peace and progress the world has ever known."
"And when we suffer tragedies overseas, as we have, the number of Americans applying to the foreign service actually increases," she said. "That tells us everything we need to know about what kind of patriots I'm talking about."
Before You Go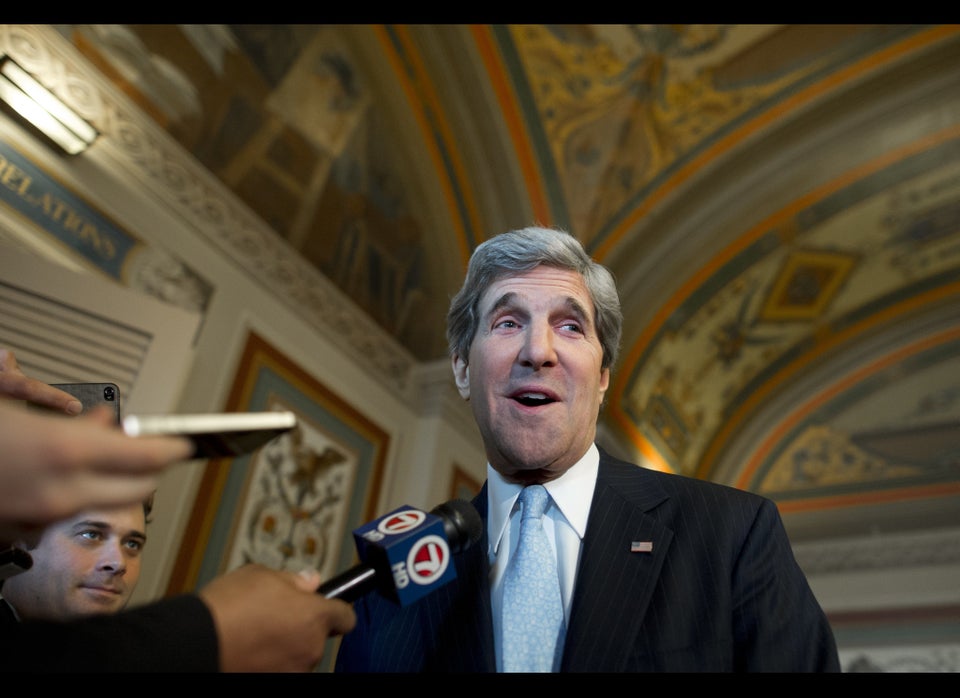 Secretaries Of State
Popular in the Community