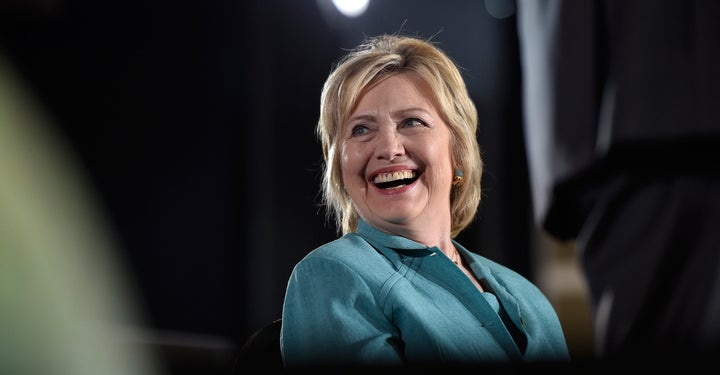 Two parents of Americans killed in the 2012 Benghazi attack sued Hillary Clinton Monday, accusing her of contributing to the factors that led to their sons' deaths.
"The Benghazi attack was directly and proximately caused, at a minimum by defendant Clinton's 'extreme carelessness' in handling confidential and classified information," the lawsuit said, referring to her use of a private email server while secretary of state. 
Patricia Smith and Charles Woods have spoken out publicly against Clinton, and at the Republican National Convention, Smith ― a Donald Trump supporter ― said she believes Clinton is personally responsible for her son's death.
"We lost four brave Americans who made the ultimate sacrifice for the country they chose to serve. And, the American people lost the truth," she said. "For all of this loss, for all of this grief, for all of the cynicism the tragedy in Benghazi has wrought upon America, I blame Hillary Clinton. I blame Hillary Clinton personally for the death of my son."
Clinton campaign spokesman Nick Merrill responded to the wrongful death lawsuit in a statement Monday:
While no one can imagine the pain of the families of the brave Americans we lost at Benghazi, there have been nine different investigations into this attack and none found any evidence whatsoever of any wrongdoing on the part of Hillary Clinton.
In any other election, this statement probably wouldn't be notable. But this year, it is, because it's a marked contrast to the way Trump responded to the Gold Star family that criticized him. 
Khizr Khan gave one of the most moving and memorable speeches at the Democratic National Convention last month. Khan's son, Army Capt. Humayun Khan, lost his life protecting his fellow soldiers in Iraq in 2004. He posthumously received a Purple Heart and a Bronze Star.
Khan criticized Trump for his attacks on Muslims and immigrants, saying, "Have you ever been to Arlington Cemetery? Go look at the graves of brave patriots who died defending the United States of America. You will see all faiths, genders and ethnicities. You have sacrificed nothing and no one."
Instead of issuing a restrained response, Trump went after the Khans. The GOP presidential nominee repeatedly tweeted about Khan, and in an interview with ABC News, Trump suggested that Khan's wife, Ghazala Khan, didn't speak at the convention because her Muslim faith didn't allow her to. 
Trump's attacks appalled many members of his party, who couldn't believe he was going after the parents of a fallen soldier. It was one of the reasons that Sen. Susan Collins (R-Maine) said she will not be voting for him in November.
"It is inconceivable that anyone, much less a presidential candidate, would attack two Gold Star parents," she wrote in a Washington Post op-ed Monday. "Rather than honoring their sacrifice and recognizing their pain, Mr. Trump disparaged the religion of the family of an American hero. And once again, he proved incapable of apologizing, of saying he was wrong."
The Trump campaign had asked GOP offices on Capitol Hill to back them in their response to the Khans, but no one took them up on the offer. Senate Majority Leader Mitch McConnell (R-Ky.), House Speaker Paul Ryan (R-Wis.) and other lawmakers defended the Khans, although they did not drop their support of Trump.
Calling all HuffPost superfans!
Sign up for membership to become a founding member and help shape HuffPost's next chapter
BEFORE YOU GO
PHOTO GALLERY
Republicans Who Have Refused To Back Donald Trump