Those in Washington who were inclined to check their Snapchat during Hillary Clinton's testimony to the House Select Committee on Benghazi on Thursday could find a geofilter poking fun at Clinton's use of a private email server while she was secretary of state.
The filter, sponsored by the conservative group Judicial Watch, told users of Snapchat, a picture and video messaging service that automatically deletes messages, that content sent would be erased "just like Hillary Clinton's emails."
Clinton has said that she has turned over all of her email from her tenure as secretary of state, but has withheld those that she determined were unrelated to work.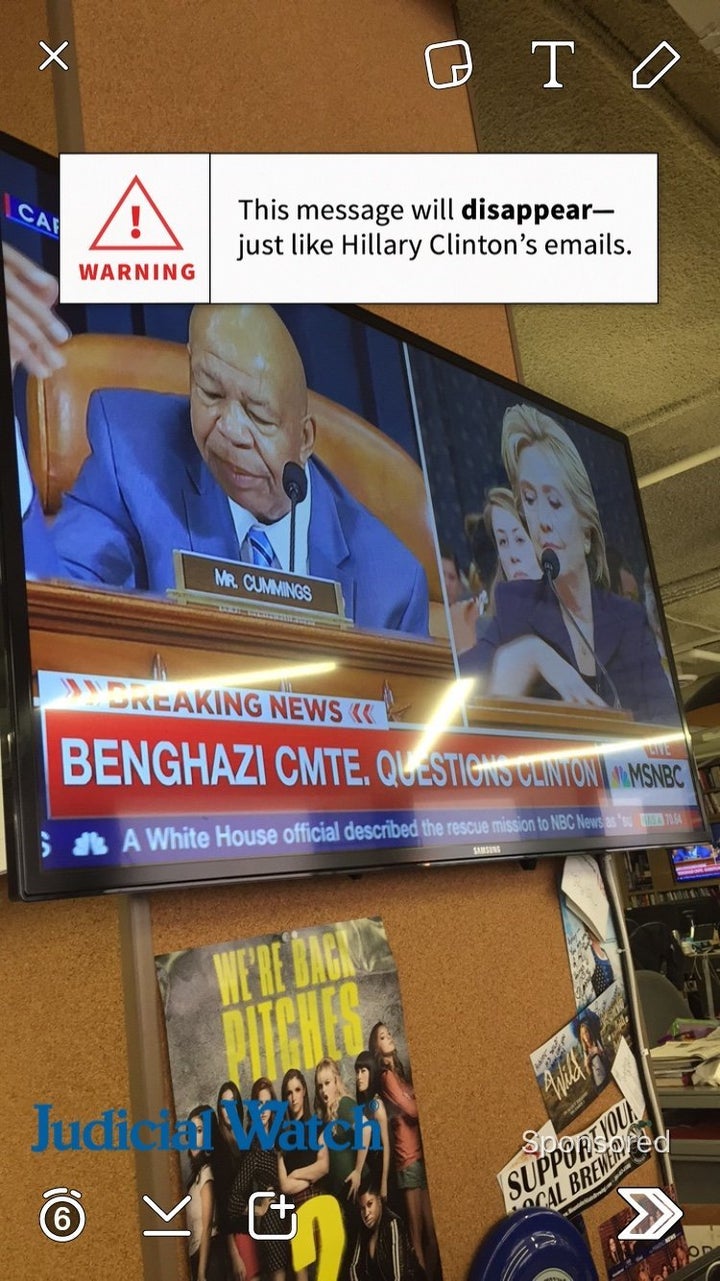 In August, Clinton herself joked about Snapchat as her emails came under scrutiny.
"I love it, I love it. Those messages disappear all by themselves," she said at the time.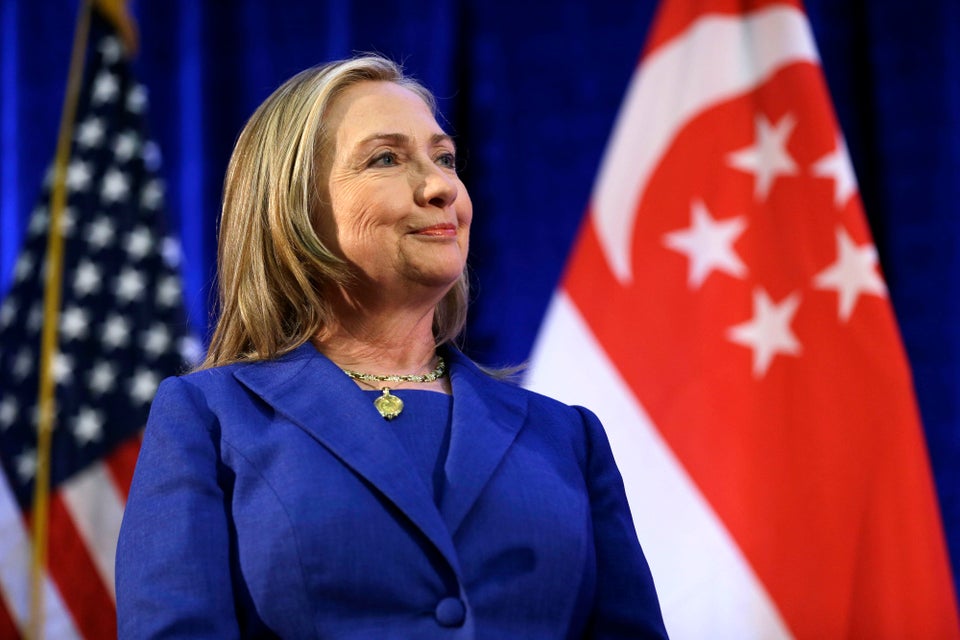 Hillary Clinton
Popular in the Community