Relatives of the four Americans killed in the 2012 Benghazi, Libya, attack had hoped Thursday's 11 hours of questioning of former secretary of state Hillary Clinton by members of the House Benghazi committee would shed light on the violence.
But Kate Quigley, whose brother, Glen Doherty, was killed in the attack on the U.S. diplomatic compound, told CNN's Anderson Cooper that "a lot of the real answers that we were looking for were kind of brushed off" during Clinton's marathon session.
"I thought she did a fairly good job answering some of the questions," Quigley said after the hearing concluded. "As expected, a lot of the real answers that we're looking for were kind of brushed off or not answered in the detail that we would like, but in general, it was what I expected it to be."
In her opening statement, Clinton mourned the deaths of each of the Americans, including Doherty, a CIA contractor working in Libya.
"I'm here to honor those we lost and to do what I can to aid those who serve us still," she said.
But Quigley criticized Clinton's initial response to the attack. She said when Clinton met with relatives of the victims, she expressed regret for Libyan protests against an anti-Islam video, which at the time was reported to have stirred the attack. State Department officials later revealed the protests never happened.
"She spoke to my family about how sad we should feel for the Libyan people because they are uneducated, and that breeds fear, which breeds violence and leads to protest," Quigley recalled on Thursday. She added that she thought "it was very strange" for Clinton to mention that. "When I think back now to that day and what she knew, you know, it shows me a lot about her character that she would choose, in that moment, to basically perpetuate what she knew was untrue."
Read more on the hearing: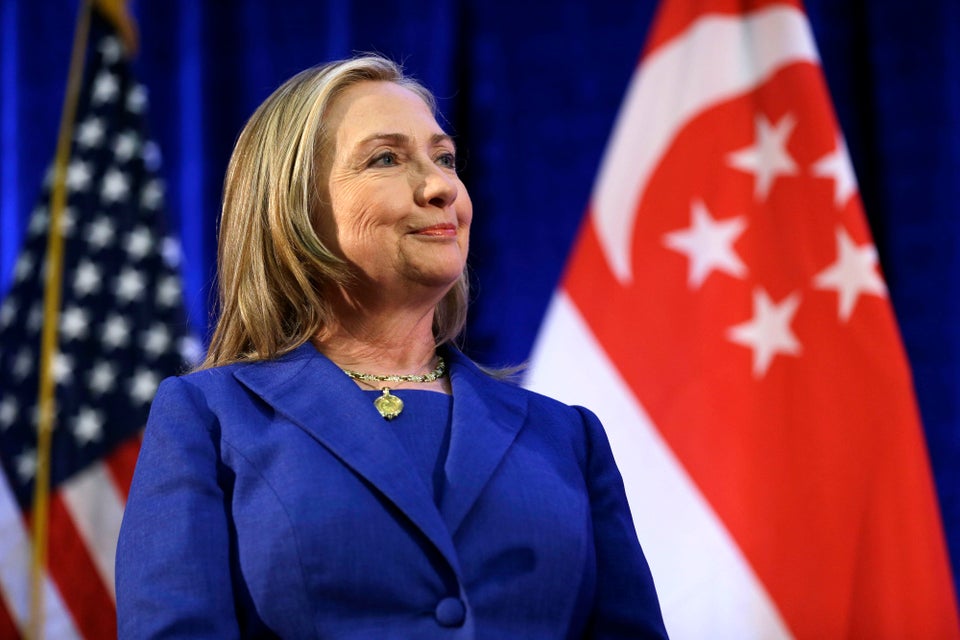 Hillary Clinton
Popular in the Community