Former Secretary of State Hillary Clinton was heckled while giving a speech in New York Wednesday.
Clinton was delivering remarks at the University of Buffalo as part of the school's Distinguished Speaker Series when a man began shouting about the September 2012 attack on the U.S. consulate in Benghazi, Libya, WIVB reports.
"Benghazi, Benghazi, you let them die!" the man shouted, referring to Ambassador Chris Stevens and three other Americans -- including two members of the CIA's security team -- who were killed in the attack.
Clinton spoke over the heckler, drawing cheers from the crowd.
"We have to be willing to come together as citizens to focus on the kind of future we want, which doesn't include yelling, it includes sitting down and talking with one another," Clinton said as the heckler was escorted out.
This isn't the first time Clinton has been heckled. During her 2008 campaign for president, hecklers yelled "iron my shirt" at Clinton, and anti-war hecklers targeted her at a presidential forum.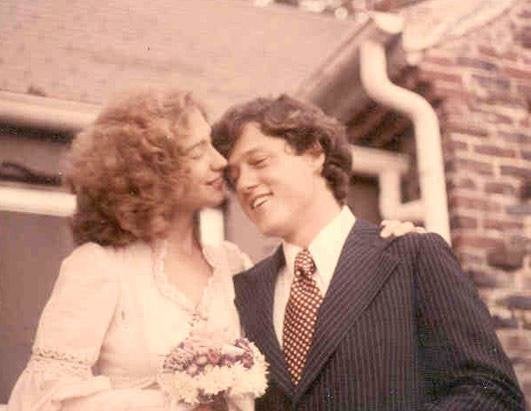 Hillary And Bill Through The Years