Former Secretary of State Hillary Clinton said Monday that the 2011 attack on the U.S. diplomatic mission in Benghazi, Libya was the "biggest regret" of her tenure at the State Department.
"My biggest regret is what happened in Benghazi," Clinton said during an appearance at the National Automobile Dealers Association convention in New Orleans, La. "It was a terrible tragedy, losing four Americans, two diplomats, and now it's public, so I can say, two CIA operatives. Losing an ambassador like Chris Stevens, who was one of our very best."
Clinton remains under scrutiny from Republicans who insist she should be held accountable for the attack. Democrats, including Senate Intelligence Committee chair Dianne Feinstein (D-Calif.) have come to Clinton's defense, saying she is not to blame for Benghazi.
When asked about her potential presidential aspirations, the former first lady remained mum on whether she plans to seek the Democratic nomination in 2016, as many political observers expect her to do.
"I have to say I don't know," Clinton said. "Not a very satisfactory answer."
She was slightly more candid on a topic relevant to her auto industry audience.
"The last time I actually drove a car myself was 1996," Clinton admitted.
Joking, she continued, "I remember it very well. Unfortunately, so does the Secret Service, which is why I haven't driven since then."
Before You Go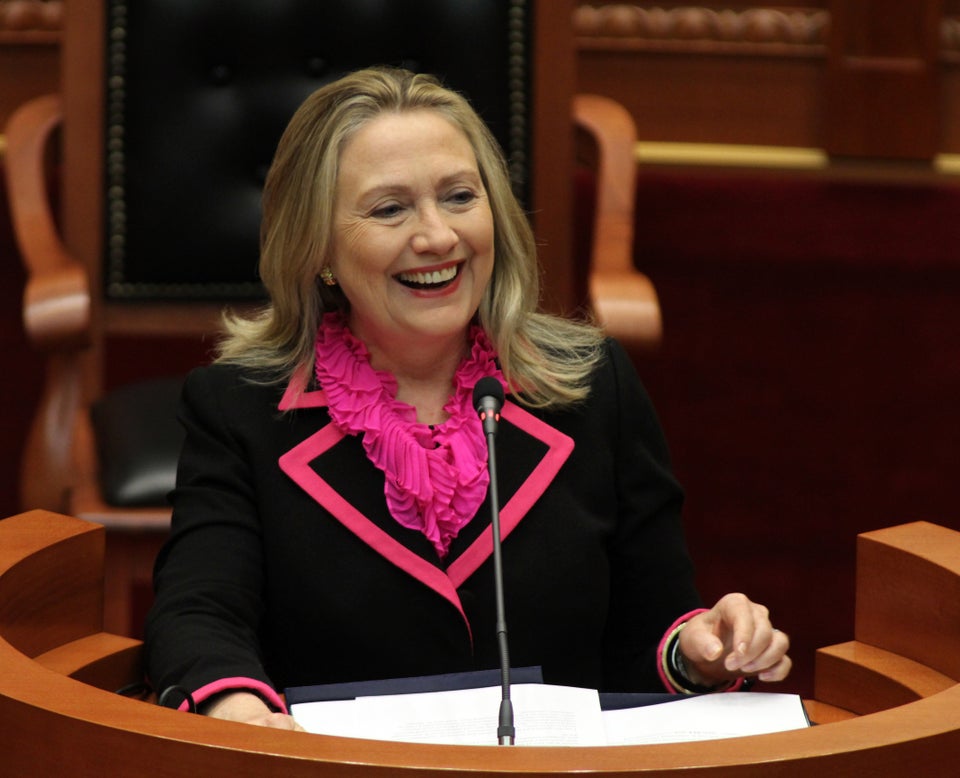 Which Women Might Run In 2016?
Popular in the Community