 "Now, 41 and 42, as they sometimes call each other, are — let's face it — the classic odd couple of American politics," she said, according to The Hill.
There to present Clinton with the honor was George H. W. Bush's son, Jeb Bush, who also serves as Chairman Of The National Constitution Center's Board Of Trustees. With the Clinton-Bush air in full force, Hillary added that George and Bill take "annual play-dates," growing so close that former First Lady Barbara Bush sometimes refers to Bill as her "adopted son," the Hill reported.
"Jeb and I are not just renewing an American tradition of bipartisanship," Hillary Clinton said, according to the AP. "We're keeping up a family tradition as well."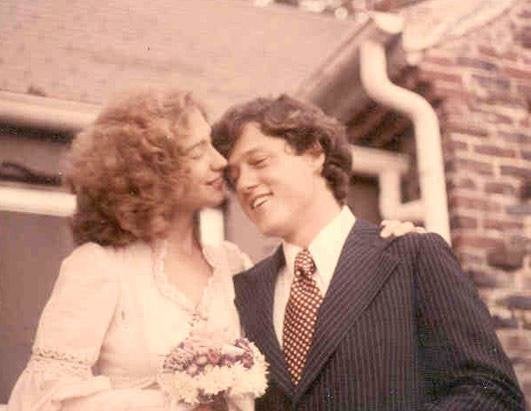 Hillary And Bill Through The Years