Don't believe that story about Hillary Clinton filing for divorce from her husband, former President Bill Clinton, in the aftermath of her presidential election defeat. It's totally fake.
It alleged that attorneys for the former Democratic presidential candidate had served papers, citing "irreconcilable differences" between her and the former president, with the Supreme Court of the State of New York for Westchester County earlier that day.
But myth-debunking website Snopes.com ― which specializes in dispelling hoax news stories and urban legends ― disproved the rumor just hours later.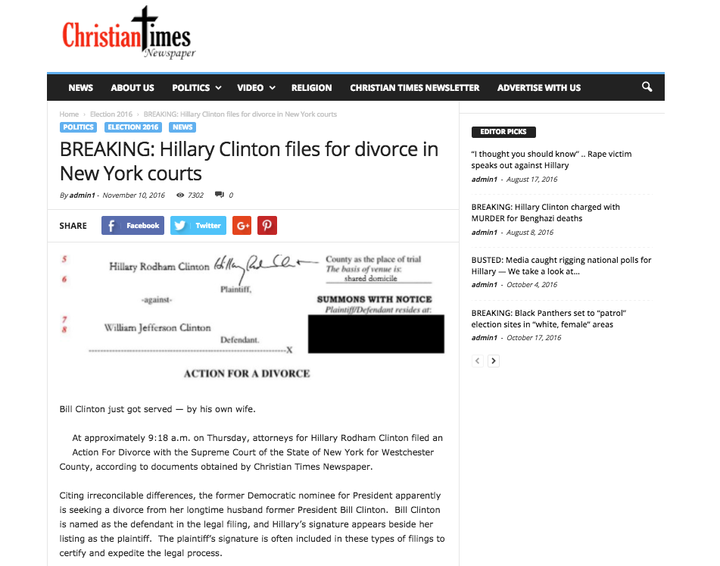 "While the Christian Times Newspaper presents itself as if it were a genuine news organization (by imitating the name of the genuine newspaper the Christian Times), this web site nearly exclusively publishes hoaxes and fake news," Evon added.
Popular in the Community