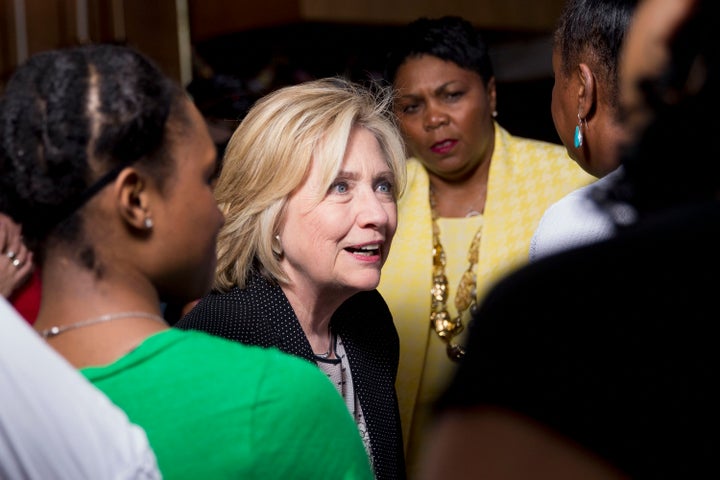 Black Americans view Hillary Clinton far more favorably than they do any other presidential contender, according to a Gallup survey released Monday.
Eighty percent of black adults have a favorable impression of the Democratic front-runner and former secretary of state. Even when taking into account the percentage who view Clinton unfavorably, she still has a 68 percent net favorability rating among black Americans, a group that analysts at the Cook Political Report have called the "overlooked key to 2016."
Clinton's favorability rating among black Americans eclipses those of the other Democratic hopefuls. The next highest rating belongs to Sen. Bernie Sanders (I-Vt.), who is running for president as a Democrat and has a net 23 percent favorability rating among black adults. Sanders' relationship with the black community has come under heightened scrutiny since the start of his presidential campaign. Black Lives Matters activists recently shut down a Seattle rally where the senator was scheduled to speak.
Black Americans aren't as enthusiastic about the Republican field. Almost all of the GOP candidates have negative net favorability ratings among black poll respondents. The lone exception is retired neurosurgeon Ben Carson, who has a 4 percent net favorability rating in that group.
Real estate mogul Donald Trump and former Florida Gov. Jeb Bush are viewed least favorably among blacks, with net favorability ratings of negative 48 percent and negative 31 percent, respectively.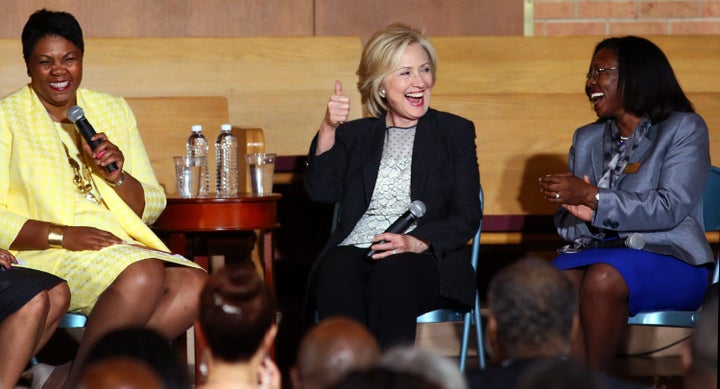 Clinton is the most well-known candidate among black adults, with 92 percent saying they are familiar with her. Trump is also well-known to black Americans, with 88 percent saying they are familiar with him.
Despite her high favorability ratings with black adults, Clinton's relationship with African-American voters hasn't been without hiccups. In June, she used the phrase "all lives matter" while speaking to a predominantly black audience at a Missouri church. Critics said they were unhappy about Clinton's use of the expression, which some people have used to shout down or push back against the Black Lives Matter movement. Former Maryland Gov. Martin O'Malley has also faced backlash for using the phrase as well.
The Gallup poll consisted of 1,684 landline and cell phone interviews conducted July 8 through Aug. 8 with a national random sample of adults. A random subset of about 400 to 500 respondents rated each candidate.
CORRECTION: A previous version of this article misstated that Sanders and former Rhode Island Gov. Lincoln Chafee used the phrase "all lives matter." Only Clinton and O'Malley have.
Popular in the Community