If book sales are any indication ― and they are ― readers did, in fact, want to know What Happened during the 2016 election.
According to an Associated Press report verified by HuffPost, former presidential candidate Hillary Clinton's recently released book about her defeat at the hands of now-President Donald Trump has sold more than 300,000 copies across hardcover, ebook and audio formats. The opening hardcover sales alone (168,000) were enough to position What Happened as the highest-selling nonfiction release in five years. (In comparison, Mark Owen's 2012 book No Easy Day, about the death of Osama bin Laden, sold more than 250,000 copies in its first week, per AP.)
Simon & Schuster confirmed the sales in an email to HuffPost on Wednesday. The publisher contends that the book set a company record for weekly digital audio sales, too; it sold more ebook editions in one week than any nonfiction debut from the company since Walter Isaacson's 2011 Steve Jobs.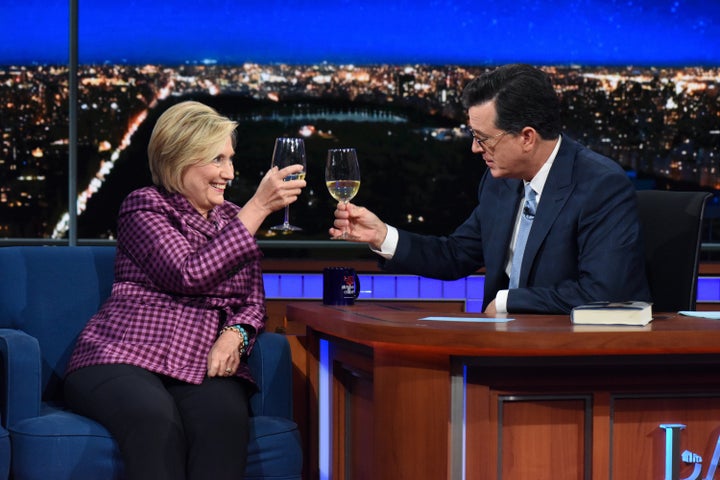 Several independent bookstore representatives told HuffPost that initial sales for What Happened were strong. Leigh Altshuler, communications director at the Strand in New York City, said the store sold 113 copies over the first day and a half, and hundreds of people stood in line to purchase the title from a nearby Barnes & Noble location on the book's release day. First-week sales amounted to over 300 editions sold, bringing the title to No. 1 on the Strand's website.
"We've certainly seen solid sales for What Happened since it was released," Jon Purves, director of marketing and publicity at Politics and Prose in Washington, D.C., told HuffPost on Sept. 13, the day after the book debuted. "More than 20 people preordered the book, which is strong for a new release, and there were several people waiting for us to open. Since then we've sold more than 50 copies in total." On top of that, he added, Politics and Prose hosted an in-person talk with Clinton, providing 2,000 copies to ticket-holders at the event.
"Amazon Customer Reviews must be reviews related to the product and are designed to help customers make purchase decisions," an Amazon spokesperson told HuffPost. "In the case of a memoir, the subject of the book is the author and their views. It's not our role to decide what a customer would view as helpful or unhelpful in making their decision. We do however have mechanisms in place to ensure that the voices of many do not drown out the voices of a few and we remove customer reviews that violate our Community Guidelines."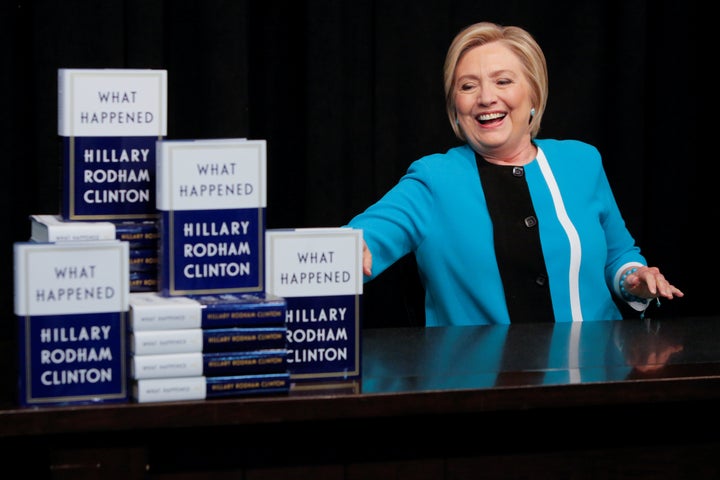 Library checkouts in parts of the country appear to echo What Happened's sales success. On Sept. 12, the day the book released, the New York Public Library told HuffPost that there were 543 holds on 62 copies of the book's print edition, 150 holds on the 26 copies in ebook format and 355 holds on 15 copies of the audiobook. According to NYPL's website, there are currently over 1,000 holds on the print edition.
Over in Michigan, Kristen Krueger-Corrado, a marketing and communications manager for the Grand Rapids Public Library, said that 19 holds had been placed on seven copies of the book, which has yet to go into actual circulation. (The voter share of Kent County, of which Grand Rapids is a part, went to Trump during the 2016 election.) Meanwhile, in Allegheny County, Pennsylvania, a county whose majority vote went to Clinton in the 2016 presidential election, 282 people were already on the waiting list for 95 copies of the physical book on Sept. 12, with that number growing quickly.
"We also have nine audio copies of the book, with 115 people on the waiting list," Suzanne M. Thinnes, communications manager at Carnegie Library of Pittsburgh, told HuffPost. "The holds are spread out all across the county. Something like 55 of our 70-plus locations show up as a pick-up location, so the interest is widespread [...] A staff member told me that one of her friends 'speed-walked from her place to our Mt. Washington location in order to get a bestseller copy' on Tuesday."
Earlier this month, some critics took issue with Clinton's decision to rehash the divisive presidential election not even a year after its surprising results. "The best thing she could do is disappear," a former Clinton fundraiser reportedly told The Hill. "She's doing harm to all of us because of her own selfishness. Honestly, I wish she'd just shut the f**k up and go away."
Yet the sales response to What Happened indicates readers feel otherwise. "There is clearly an overwhelming desire among readers to learn about and experience, from Hillary Clinton's singular perspective, the historic events of the 2016 election," Simon & Schuster CEO Carolyn Reidy said in a statement. "In its candor and immediacy, What Happened is satisfying that demand."
CORRECTION: A previous version of this article incorrectly identified the Portland-based Powell's as being located in Seattle. We regret the error.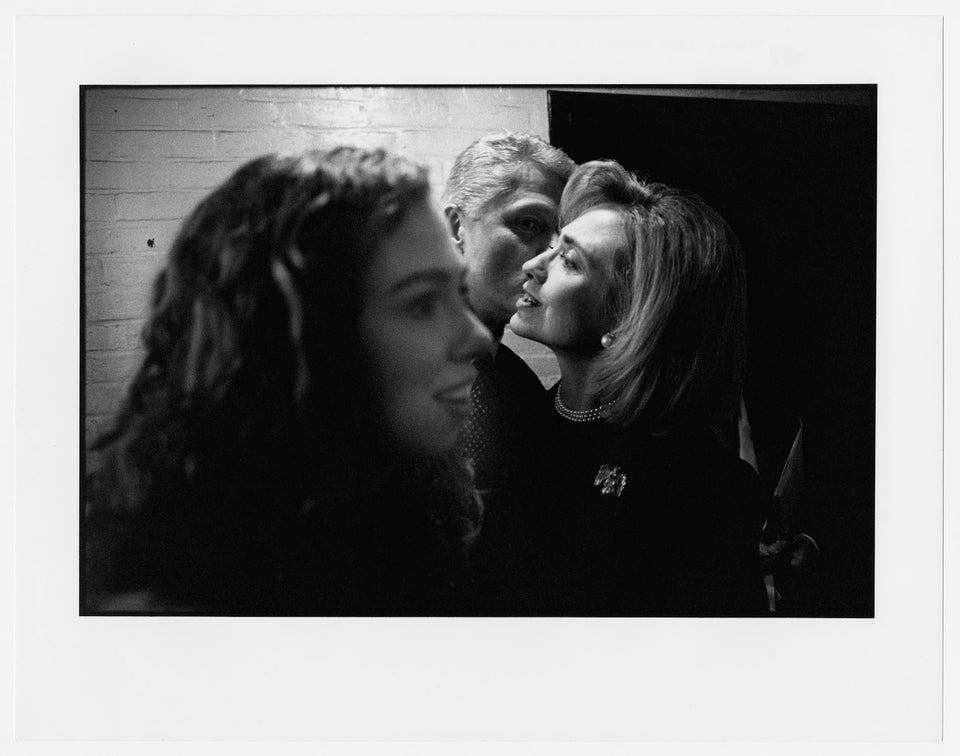 Never-Before-Seen Photos Of Hillary Clinton
Popular in the Community